Silver Bay Seafoods is an integrated processor of frozen, headed and gutted salmon for domestic and export markets. We began in 2007 as a single salmon processing facility in Sitka, Alaska. Today, Silver Bay is one of the largest seafoods companies in Alaska, operating five domestic processing facilities throughout Alaska and the West Coast.
Silver Bay's primary strength is in its combination of having a state of the art processing plant and favorable logistics to support its operations; competent management and key personnel; an established fish buying system; and ownership by fishermen who represent over 80% of the committed fishing effort.
Through sound management, innovation, teamwork and vision, provide member fishermen and other strategic partners with the "Silver Bay experience" that is predicated on exceptional and unparalleled performance that is second to none; simultaneously promoting the growth and sustained profitability of the company.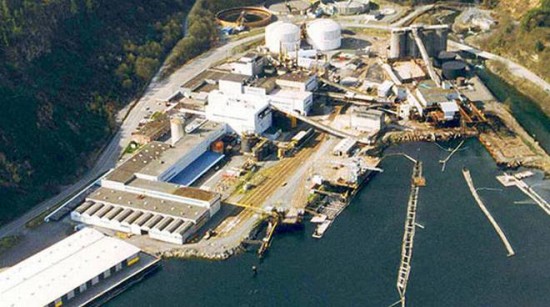 Silver Bay Seafoods' Plant in Sitka, Alaska