Leader Creek Fisheries is a producer of wild Alaskan sockeye salmon products in Naknek, AK.  Their all-refrigerated fishing fleet was the first of its kind in Bristol Bay and will forever be one of the cornerstones of their quality-focused operation.  They specialize in producing premium fresh-frozen, boneless fillets, and every summer they invite approximately 400 highly motivated, hard working men and women from across the country to come work at their shoreside plant and be a part of the Leader Creek family.
Leader Creek Fisheries is a unique organization that is comprised of a special group of fishers who utilize the highest quality harvesting standards, and a processor that has cutting edge, state of the art filleting, freezing and packaging technology.
Leader Creek's Goal
Leader Creek strives to achieve the highest quality in their wild Sockeye fillets and deliver it to the end user in a condition that closely resembles the salmon as they come out of the water. The processing facilities are situated on the fishing grounds to insure that the product is frozen or in flight within hours of being caught, locking in freshness and capturing the many great qualities and benefits of the wild Alaskan Sockeye salmon.
Sustainable Resource
Without a sustainable resource they have no future. They endorse fishing and management practices that promote healthy sustainable salmon runs. They see the necessity for active environmental stewardship so the wild Alaskan salmon flourishes for generations to come.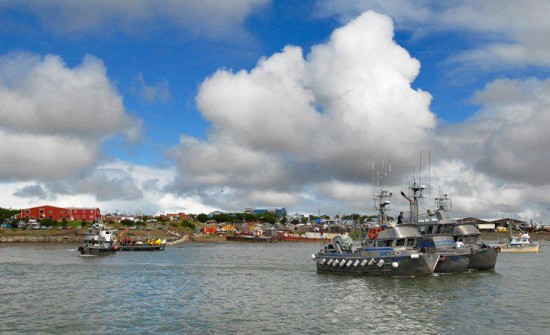 View of Leader Creek Fisheries from Naknek River