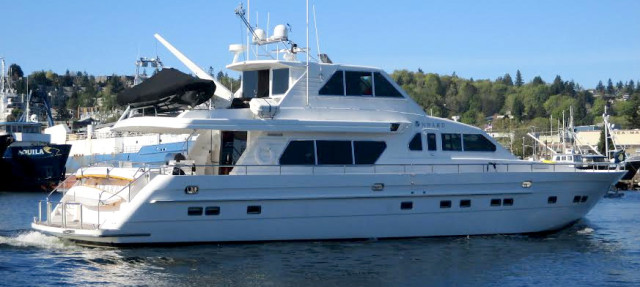 Stay & Play in Ballard!
Recommended Dining Out & Pub Locations in Ballard, WA
This Scandinavian neighborhood of Ballard is famous for its lively night life, plethora of Restaurants, Shops, Pastry and Coffee Shops, Ballard Locks, Golden Gardens Beach, Art Walks, Farmers Markets, boats lying on the Seattle Ship Canal in fresh water at the cusp of Shilshole Bay in the heart of the Puget Sound. Boaters step off your swim step to stroll down the street for a night or afternoon on land!
Ballard Annex

The Ballard Annex Oyster House serves fresh seafood seven days a week—plenty of oysters and shellfish, whole Dungeness crab and Maine lobster, and house-made bisques, chowders, and soups made-to-order at the steam bar.
Ballard Loft

Ballard Loft's rotating tap ensures that you can enjoy your old favorite or sample a new brew. Or, try one of the specialty cocktails at Ballard Loft, each one created to excite your tastebuds. Hungry? The Ballard Loft menu consists of all your favorite Pub foods with flare, quality and freshness. Be sure to try their popular and hard to beat "Spicy Honey Hot Wings".
Ballard Mandarin

Ballard Mandarin Chinese restaurant serves excellent Chinese food at affordable prices. Try their House Fried Rice, lunch specials, and delicious drinks & cocktails. Dine-in or take-out.
Ballard Pizza Company

Ballard Pizza Company is a neo-industrial space where NY-style pies are served whole or by the slice. Delicious food and great times.
Barnacle

Barnacle, from Renee Erickson and partners, celebrates the Italian apertivo bar. Think wines by the glass; canned, pickled, smoked, and cured seafood plates; house made charcuterie; hand sliced serrano ham; fresh, seasonal vegetable dishes; and an extensive amaro collection. Barnacle is a lively and comfortable restaurant.
Bastille Cafe & Bar
Bastille is a French cafe & barlocated in Old Ballard. 19th century sconces from a church in the French countryside, pendants from a school in Seattle, and more local history throughout.
BalMar
Located in the heart of Ballard at the intersection of Ballard Avenue and Market Street, theBalMar  is an urban lounge for dining, cocktails and parties. Settle into their unique space for exceptional service and delicious food and drink.
Benito's Chicago Eatery

Created by Chef Benjamin Kulikowski, a Chicago native, Benito's Chicago Eatery brings you the best Chicago culinary treats. Chicago-Style Hot Dogs, Deep Dish Pizza, Italian Beef Sandwiches, and more! With a commitment to locally sourced ingredients, Chef Ben will delight you with the best the Windy City has to offer!
Bitterroot
Bitterroot is a Northwest BBQ restaurant in the heart of Ballard Ave, serving the American BBQ classics including ribs, brisket, whole-smoked chicken, and pulled pork. Paired with the BBQ is a comprehensive, all-American beer and whiskey list to key off of the smoky flavors and fresh ingredients of the kitchen.
The Blue Glass
The Blue Glass is a casual and cozy neighborhood restaurant featuring global comfort food 7 nights a week. Full bar offering craft cocktails,localmicrobrews and an approachable wine list.
Cafe Besalu
CafeBesalu is a small family bakery in Seattle's Ballard neighborhood. It is possibly the best croissant bakery on the entire American continent. Some may dispute this statement – indeed, it is impossible to taste all the croissants baked in the United States alone. However, it is safe to state thatBesalu's owners James andKaire Miller lovingly produce croissants and pastries that would rank among the top in Paris.
D' Ambrosio Gelato
D'Ambrosio Gelato takes pride in having the freshest, tastiest, and most authentic artisan gelato money can buy. Made from fresh, local ingredientswhenever possible, artisan gelato ishand made in small batches daily using the same techniques and traditional recipes as the bestgelaterie in Italy.
El Camion
ElCamion serves fresh, authentic Mexican food from their three taco trucks around the Seattle area, and from their restaurant in Ballard. They are often considered to be the best tacos in Seattle.
Gabriel's Fire
The method for BBQ cooking is the same around the world – either hot n' fast or slow n' low. At "The Fire" everything is made from scratch. They make their own rub and their own sauces and don't use fillers in the sauce to thicken it. Theultimate Ballard BBQ experience.
Geo's Cuban & Creole
Authentic Cuban sandwiches, some of the best Gumbo in town, and slow roasted baby back ribs are just a few of their specialties. They are also known for their delicious hot breakfast sandwiches, tasty appetizers, Cuban coffee, beer and wine. Come see and taste for yourself!
The Gerald
The Gerald features classic, hand-crafted cocktails & comfort foods with a modern twist. They invite you to unwind in their "easy-on-the-eyeballs & quick-with-the-highballs" bar/restaurant & lounge. At the Gerald, your drink can be half full or half empty – as long as there's booze in it!

Golden Beetle
Golden Beetle's rustic menus draw upon the spices, flavors and heat spiced dishes of the Eastern Mediterranean. They present dips and wood fired flat bread, T'mazza, and larger plates, all of which are organic, wild and sustainable.

Hattie's Hat
Hattie's Hat is one of Ballard's oldest restaurants. The restaurant serves brunch, lunch, dinner, sandwiches, burgers, soups, salads, classic cocktails, beer and wine. The live music is a special attraction, with happy hour offering discounts twice a day.

The Hi-Life
The Hi-Life is Ballard's American Grill! Located in the 101 year old historic Firehouse No. 18 built in 1911, they serve up a rotating menu that features the best of their four seasons here in the Pacific Northwest. With an emphasis on their grilled and brick oven roasted dishes, their line turns out tasty, full flavored food for breakfast, lunch and dinner each and every day.

Highliner Pub & Grill
The Highliner features hand crafted upscale pub fare in their scratch kitchen with an emphasis on local seafood procured at their Interbay docks.  With 18 tap handles the focus is on offering carefully selected craft ales and lagers from across the local region that will amaze and delight.


highlinerpub.net
At Fishermen's Terminal – Come By Boat or Car!

Kasbah
Kasbah Restaurant invites you, in the spirit of Moroccan's Hospitality tradition (D'yafa Feast), to a unique journey where dining is a social anthem of hospitality, and cookery is a translation of care and affection. Their Moroccan native Chefs from Casablancabringtheirexpertise from the heart of Morocco to the heart of Seattle.
Kickin' Boot Whiskey Kitchen
Kickin' Boot evokes the memory of simpler times – food and drink made in-house, from scratch, and served with a generous helping of Southern hospitality. The robust lunch and dinner menus feature house-smoked meats, wood-fired steaks, and hearty Southern fare.

La Carta De Oaxaca
LaCarta de Oaxaca is inspired by the distinctive cuisines of the southwestern territory of Oaxaca. Different Mexican states have their own distinctive cuisines, and LaCarta De Oaxaca's take on that territory's flavors is second to none. The menu features exquisite seafood, meats slathered in rich mole sauces, and tacos served atop handmade tortillas.
La Isla Seattle
Washington State's first and best PuertoRican Cuisine restaurant. Join them for lunch, dinner and cocktails at both their Seattlelocation and newly opened Redmondlocation. Think you've had good Caribbean food? Then you haven't tried La Isla!
The Lock & Keel | Ballard
Ballard Avenue's most regular of watering holes. Catch the game, meet friends old and new, or relax quietly in the corner. This spothas been serving those needs for Ballard's locals for over a hundred years and they're proud to continue the tradition.
The Lockspot
TheLockspot is proud to offer a largeselection of fresh fish, meats & poultry prepared ina wide variety of mouth-watering recipes with each dish being treated in its own special way ranging from home-spun to international and haute cuisine.
Matador Restaurant & Tequila Bar
Located in the heart of Seattle's oldest neighborhood, The Matador Ballard is their originallocation and remains their flagship. Although the Ballard Matador is their smallest store, it is consistently ranked as their most popular venue due to its ideallocation on the corner of Market Street and Ballard Avenue.
Ocho
Ocho stocks the finest quality spirit, beer and spanish wine. They make unique house cocktails that pair well with their inspired tapas dishes as well as classic cocktails from all eras, including Exotic cocktailswhichtheyfeatureonmondays. Their staff of food and drink enthusiasts is friendly and knowledgeable and is delighted to be your guide at their intimate neighborhood tapas bar.
The Other Coast Cafe
The Other Coast Cafe is proud to be a long-standing Ballard original. Come in and order one of their tried and true best sellers, or tell them what you like between your bread and they will make a custom sandwich just for you. Freshly sliced meats and cheeses, homemade meatballs and sauces.
Patxi's Pizza
Patxi's creation began with a love of fresh-made pizza. Holding true to their roots, they still make each pizza by hand. They use a traditional revolving pan oven to bake their signature deep dish and 900 degree Italian oven for baking their amazing thin crust.
Percy's & Co
Percy's & Co. serves apothecary inspired cocktails and a Southern/Creole menu. Dinner and drinks are served nightly, brunch on Sundays. They grow fresh herbs and produce for both their kitchen and their bar. Because it just tastes better when you grow it yourself.
The People's Pub
The People's Pub has been operating in the heart of Ballard since 2000, featuring South German cuisine & drinks accompanied by Northwest Favorites.
Pestle Rock
At Pestle Rock,they serveIsan Thai food from theIsan Province in the Northeastern region of Thailand, also know as Thailand's "other" cuisine. Isan food is known for being spicy and pungent, and many dishes are seasoned with fresh herbs, lime juice, and fish sauce (namplaa).
Picolinos
Picolinos strives to offer authentic regional Italian cuisine, in a warm and casual neighborhood style. Prices are reasonable and great care is taken to  carefully select high quality ingredients, wines and spirits which compliment the cuisine.
Plaka Estiatorio
PlakaEstiatorio is bringing authentic Greek food to Ballard!  Their Athenian style restaurant is serving seasonal dishes as well as the traditional favorites. They have opened their doors, so come join the family and experience generations of downright home cooking.
Pono Ranch
Pono Ranch strives to always use organic ingredients and make everythingin house. Their meats, produce, and fruits are either organic or naturally raised. Their salad dressings and granola are made in their kitchen using only the freshest ingredients and herbs. Fresh ingredients and house made is the deal here.
Porkchop & Co
Porkchop & Co. is a small restaurant in Ballard that provides satisfying, well-crafted meals in a casual setting. During the day they serve a carefully crafted menu of sandwiches & salads made from scratch. In the evenings they offer a casual setting for a great dinner made from the highest quality ingredients around.
Portage Bay Cafe
The Portage Bay Café has provided some of Seattle's best breakfast, brunch and lunch options. Over their 9 years, they have increased their commitment to both organic and whole foods, as well as offering some of the most original menu items at very reasonable prices.
Ray's Boathouse

Ray's serves the freshest seafood prepared with classic technique and global inspiration. Perfectly situated on the shores of Ballard overlooking Puget Sound and the Olympic Mountains, they believe in bringing sea to plate while supporting sustainability and Seattle's rock star fishermen.
Red Mill Totem House

Red Mill has been a Seattle favorite for years due to their high-quality ingredients, unique recipes, uncommon toppings, and of course- a top notch burger when everything's all put together! The Red Mill Totem House in Ballard is old-fashioned patty stand serving burgers, unique shakes & more, and serves up the same goodness you'll find at their two other local locations.
Senor Moose Cafe

Senor Moose is modern Mexican eats for breakfast, lunch & dinner in a space that's especially lively on weekends.
The Sexton
The Sexton is your Ballard home for small plates, well pours, right light, tables meant for elbows, music that knows your name, floor that knows you're moody, seats out the back, andjuleps poured pretty as a Saturday night.
Shiku Sushi

Shiku Sushi in Ballard serves all the usual sushi suspects, plus ornate specialty rolls and appetizers like jalepeno poppers with crab meat. At the bar: beer, wine, cocktails, sake, and sake-cocktails, including sake-and-vodka "saketinis." Be sure to try their innovative Izakaya menu!
Staple & Fancy
Staple & Fancy is simple, Italian-inspired food and offers innovative à la carte staple choicesin addition to a popular chef's choice fancy menu. The latter is a multi-course feast of seasonal dishes crafted by the chef for each table.Staple & Fancy recommends that you relax and put your dining experience in their hands, and let them just take care of everything.
Stoneburner
Stoneburner & the Olympic Rooftop Pavilion features rustic European cooking coaxed from a stone hearth & pasta counter.  Small producer wines are also available &  their libations are dynamic.
Taqueria Tequila
Taqueria Tequila offers big burritos, big taste, and bigvalue- that's theTaqueria Tequila way. Come hungry and enjoy theirselection of delicious Mexican favorites, plus giant margaritas and life-changinghorchata.
Tractor Tavern
The Tractor Tavern is a Ballard classic. Featuring music nearly every night, inexpensive beer, and the only Monday night square dancing you'll find with open doorseach and every week.
Veraci Pizza
Veraci is the Pacific Northwest's original, award-winning traveling wood-fired pizza company.  They also have their ovens in Portland, Bend, Spokane &Coeurd'Alene.Veraci Pizza features a delicious ultra-thin artisan crust made from their secret recipe. Each batch of dough is handprepared in a mixing bowl, never by machine.
Volterra

Volterra's Chef Don Curtiss & Michelle Quisenberry bring seasonal, Tuscan cuisine to Seattle & Kirkland. Housemade pasta, local ingredients, natural meats, & fabulous wines.
The Walrus & the Carpenter
The Walrus and the Carpenter blends the elegance of France with the casual comfort of a local fishing pub. In addition to oysters, check out their menu that includes locally harvested clams and mussels, house smoked fish, and specialty meats.
Wild Mountain
The Wild Mountain Cafe is American comfort food for 3 meals a day, served in a historic mountainside house with a full bar. The decor features a wealth of Northwest history to go along with the delicious fare.
Zaw
Zaw has SOUL. In fact, they use SOUL – Seasonal, Organic, Unique, Local – as a guide to help them in their decisions of where and who to get their ingredients from. If it doesn't have a bit of SOUL, it doesn't go into a bite ofZaw!