Latest Episodes  – Listen to: 'Boat Talk'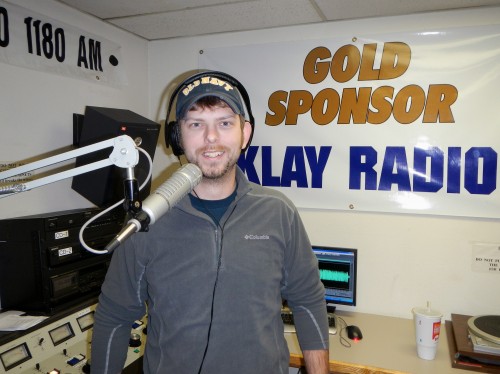 Captain Trigve Papenfuse
Past Episodes:  'Boat Talk'
2/16/13
1/12/13
1/5/13
12/29/12
12/22/12
12/15/12
11/10/12
8/25/12
Trigve (Trig) is a seasoned Captain in the waters of the Pacific Northwest where he has a lifetime of experience that has been passed down though family sea time expeditions.  He knows the waters from Southern California to SE Alaska better than most and enjoys working hard to ensure his clients aboard m/y Viaggio are always well cared for with a first class experience that meets and exceeds their expectations.
Captain Trig and wife Tristin own and actively run Viaggio Luxury Yacht Charter.  This owner – operator happy couple is highly experienced in provisioning for trips and extra passengers while prepping the boat from A to Z, the are well versed in weather conditions based on hours and range, systems checks, meeting the menu needs of clients and much more!  Chef Tristin custom designs all yacht charter menus based on the guest's pallet and menu selections; may it be casual or fine dining.   This couple is not afraid of hard work they share their passion for the sea; they're living a salty lifestyle together.
Captain Trig is also well-known for his 'Yacht Management Services' throughout the Pacific Northwest. His Nationwide seasoned experience on both coasts, east and west also lend him to sea time in the Caribbean.   Captain Trig understands the needs and areas of emphasis for long time existing boat owners, who have had a few vessels – to new owners.  Sometimes new owners do need a bit of coaching and due diligence training about new vessel ownership, standards and responsibilities that come with being a boat owner.  Weather the boat is 30 ft. or up to 300 ft. all boats need up-keep, TLC,  annual maintenance, wash downs, haul outs, fluid checks, systems and solutions logged maintenance and much more……  It's all worth it to live the dream on your boat!
Listen to:  Captain Trig on 'Boat Talk' on KLAY am1180, Saturdays 1pm – 2pm
Trig will roll up his sleeves to touch on a wide variety of boat topics with endless areas of emphasis.  Stay tuned for more 'Boat Talk Episodes' from the heart of Seattle WA in the Greater Puget Sound.  We hope you enjoy the show!
For more details visit:  www.viaggiocharter.com