Deep Sea Fisheries was formed in 1981 as a commercial fishing operation, with a history of numerous catcher processor vessels and fishing tenders operating in many parts of the world including the Bering Sea and the Gulf of Alaska.
Along with our vessel production, in 2007 the Big Creek Fisheries processing plant in Bristol Bay, Alaska was put into operation.  This enabled us to add world famous Bristol Bay sockeye salmon to our existing species of seafood we process and sell.
Deep Sea, and its subsidiaries, specialize in fresh Alaska Sockeye salmon, Chum and Coho salmon.   We also are an important supplier of Pacific cod, black cod, and other groundfish.
President and Co-Founder of Deep Sea Fisheries, John Boggs, began fishing in Alaska as a deckhand at age eleven. That first summer was the beginning of a life of fishing ventures encompassing fisheries operations both in Alaska and internationally. From this humble beginning, with an entrepreneur's spirit, he has participated in fisheries that are now mainstays in the Bering Sea and beyond. John and his partners were the first to fish a newly Americanized Alaskan pollock fishery with the vessel Arctic Trawler. Outside of the US, John and a partner imported shrimp and langostinos from Chile in the early 1980's. He traveled to the Soviet Union exploring distant king crab fishing prior to Perestroika; he was one of the first to send catcher processors to the newly opened Russian king crab fishery. Through Deep Sea Fisheries, John continues his involvement in Alaska and Washington fishing operations.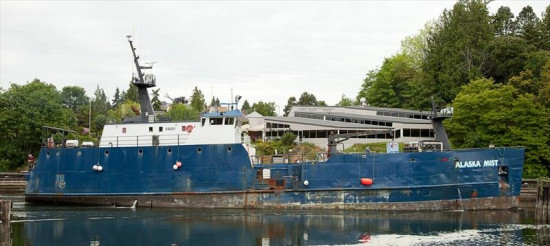 Alaska Mist of the Deep Sea Fisheries Fleet