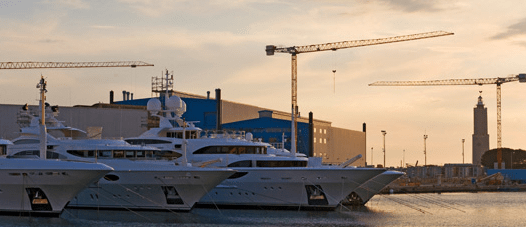 Fraser Yachts has a wealth of experience regarding the sale of large luxury yachts. They offer an extensive range of new and used yachts for sale and specialise in the sale and purchase of luxury yachts over 30m. They have an extensive knowledge of the global market and their advanced database allows them to effectively match the requirements of their buyers with those of their sellers.
Fraser Yachts offers a wealth of yacht building experience. With their comprehensive knowledge of shipyards, designers, engineering and contractors, your project management team will be an invaluable asset to you during the construction of your yacht.
WORKING WITH YOU
Their brokers and project managers have extensive knowledge of the builders' market worldwide and their decades of experience enable them to accurately negotiate the contracts and monitor each specific stage of the construction whilst still working hand-in-hand with you, your Captain, the designer and the shipyard.
THE DESIGN PROCESS
Build projects can start from existing drawings with minor adjustments, semi-custom hulls and superstructures ready for your personal layout preferences or fully custom designs to meet unique requirements. They work hand-in-hand with the designers as they obviously play a crucial role in the customising of your design. The design, and any subsequent changes, can all have far reaching effects on things such as the yacht's cost, speed, performance, etc.
PROJECT MANAGEMENT
Your Project Manager will always be on hand to act as your intermediary between the various different parties. This liaison aims to ensure that every element of your project is handled efficiently and to the highest standards, that all your needs are met and that any impacts on the cost or schedule are minimised. Your project manager will take care of the building process up to acceptance of the vessel, preparation for the operational life of the yacht and possible issues during your guarantee period.
INVALUABLE EXPERTISE & ADVICE
No matter how detailed the issue, we'll have the experts and advice you need, including naval architects and noise and vibration specialists as well as experts in paint applications, engine room layout, interior design, entertainment systems, navionics, steel handling and aluminum and composite construction. They will also advise you on the flag of registration, classification and other regulatory aspects of your yacht.