Ballard, WA restaurant Bitterroot is a Northwest BBQ restaurant in the heart of Ballard Ave, serving the American BBQ classics including ribs, brisket, whole-smoked chicken, pulled pork with seasonal sides such as braised greens, glazed carrots, baked beans, and apple pretzel stuffing. The meat is dry-rubbed with four house-made sauces on the table. They provide their full menu from 11am to 1am every day for those wandering the neighborhood, lunch until late-night.
Paired with the BBQ is a comprehensive, all-American beer and whiskey list that was conceptualized by bar consultant Martim Smith-Mattsson to key off of the smoky flavors and fresh ingredients of the kitchen. Incorporating techniques utilized in both whiskey production and BBQ—such as charring, smoking, caramelization, using wood as flavor, and other slow-paced, flavor-making processes—the bar menu revives lesser-known, whiskey-based drinks like milk punch and also features one-of-a-kind cocktails inspired by classic icons of Americana such as lemonade, iced tea and beef jerky.
Comfortable for all, with a particular focus on providing quality food and service at an affordable price, Bitterroot is a neighborhood BBQ spot with always-changing seasonal features. You will hear some old country western and soul tunes and will be able to relax with the whole family. Please stop in, belly up, and introduce yourself!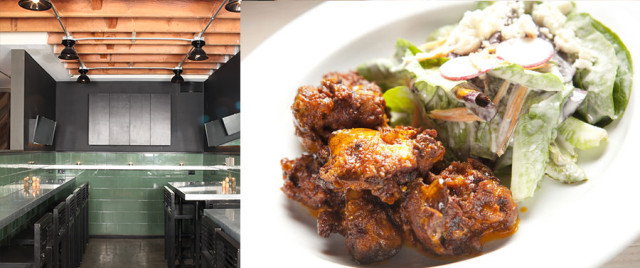 Bitterroot is Ballard's BBQ Hotspot