Yarrow Bay Marina in Kirkland is on the beautiful shores of Lake Washington. They are a full-service marina, offering moorage, fuel, boat repair, boat rentals, and parts and accessories.  They have been in the marine business since 1967, with new facilities built in 2008.
Yarrow Bay Marina is a private marina with a public accessible pumpout open year-round, 24 hours a day during the summer. A slip is available for pumpout usage. Access to this pumpout is limited to vessels with a length of no more than 75 feet. There is a stationary pumpout on the dock. This facility also has a Porta-Potty dump station on the dock.
Gasoline and diesel fuel can be purchased on-site. The facility offers a boat haul out, and marine repair services are available on the premises. Overnight moorage is available for a fee. There are 100 guest moorage slips available. The total estimated guest boat capacity is 100. Electrical hook up is available. Electrical power is available in 20 and 30 amps. It has been reported that the minimum depth at mean low tide is 6 feet.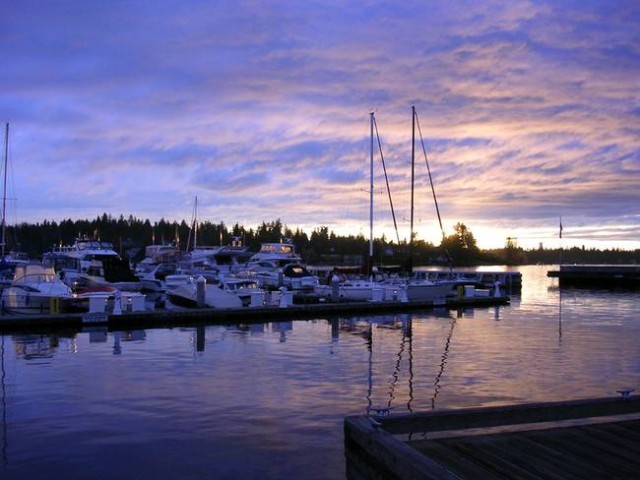 Sunset on Yarrow Bay Marina