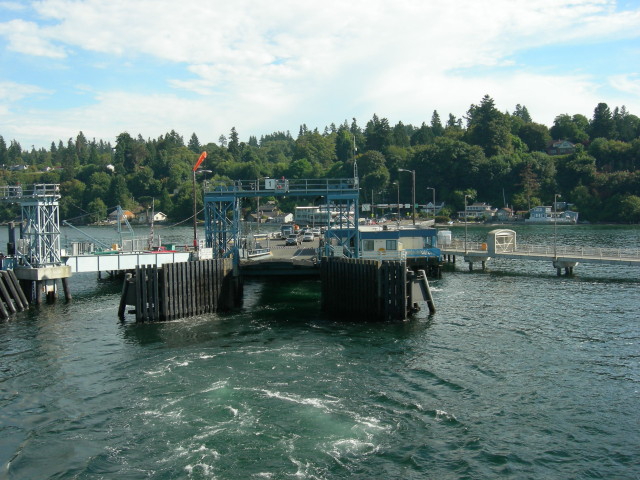 Fauntleroy Ferry Dock
Schedule for Fauntleroy to Vashon on the Washington State Ferries. Times listed in the schedule are departure times, unless otherwise noted. The schedule is presented as a sailing day which begins with the first sailing time for that day and progresses consecutively through the last sailing time even though the last sailing may be past midnight and technically on the following day.
Vashon/Fauntleroy Washington State Ferry Summer Sailing Schedule 2015
Monday through Friday Leave Fauntleroy (Jun 14, 2015 – Sep 19, 2015)
Directions:
From I-5 take exit 163 to the West Seattle Bridge. Head over the bridge to the community of W. Seattle, and continue straight to Fauntleroy Way SW. Follow Fauntleroy Way SW for about 3 miles to the terminal, just past Lincoln Park.