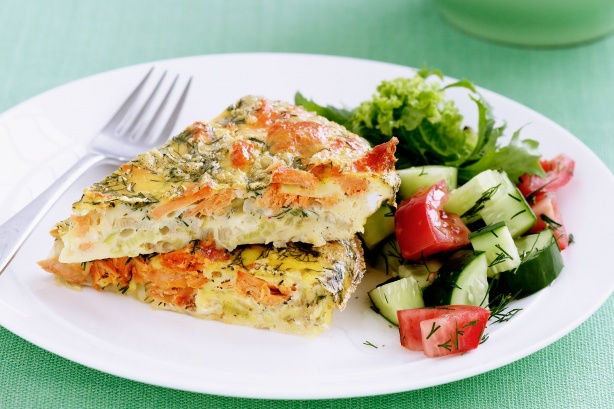 Breakfast of Champions – Smoked Wild Alaska Salmon Frittata
Salmon and eggs are perfect breakfast or brunch companions, and this dish combines the two in delicious style. In fact, the Italian term frittata is just another name for the better known French quiche. Either way, it's essentially a baked omelet with salmon and cheese and is perfect for any time of day. Fritattas keep well, so consider packing one in your lunch box too.  Just include a cold pak and it will be fine until lunch. This recipe has all the vegetables, fats and protein you need, although you could serve with a salad too.  It's a perfect meal.  Enjoy!
Bristol Bay, Alaska, is home to one of the largest wild salmon populations left. The waters are carefully and strictly managed to prevent over fishing. And the region is thriving: Bristol Bay's salmon sustains thousands of jobs and brings in hundreds of millions of dollars to the regional economy each year. Despite being so delicious, most Bristol Bay salmon ends up in cans or as frozen fillets. Half is exported. Buying wild instead of farmed raises demand and its profile, and provides economic incentive to protect Bristol Bay's resources so that we all can keep enjoying the fish we love.
Ingredients
1/4 cup chopped fresh chives, divided
2 tablespoons Dijon mustard
6 ounces Bristol Bay smoked wild salmon, cut into strips
2 ounces cream cheese, cut into small pieces
1/4 cup chopped red onion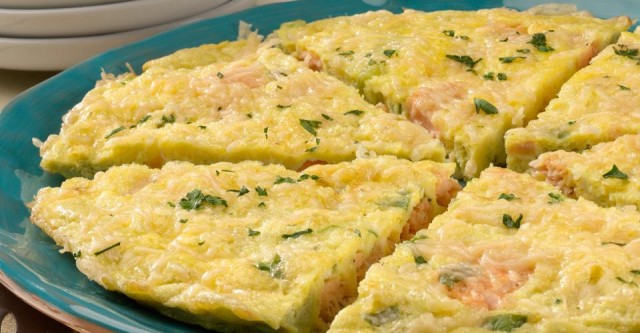 Preparing the Meal
Whisk together 2 tablespoons chives, eggs, sour cream, and mustard in a large bowl.
Melt butter in a large oven-proof skillet over medium heat. Reduce heat to low; add egg mixture.
As egg mixture starts to cook, gently lift edges with a spatula and tilt pan so uncooked portion flows underneath.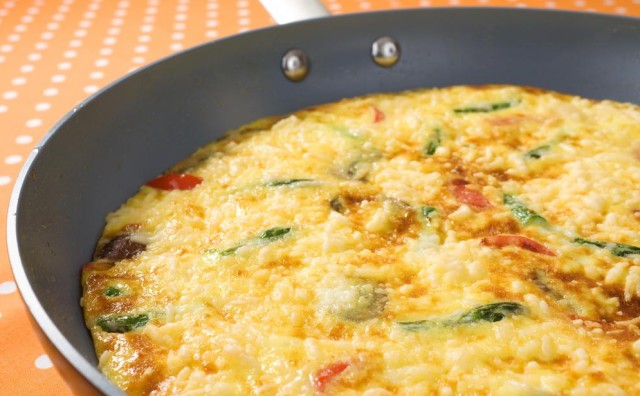 Cook Until Uncooked Egg No Longer Flows Underneath
Cook 6 to 8 minutes or until uncooked egg mixture no longer flows underneath cooked mixture. Remove from heat.
Sprinkle with salmon, cream cheese, and onion.
Broil frittata, 3 inches from heat, 3 minutes or until set and cream cheese begins to melt.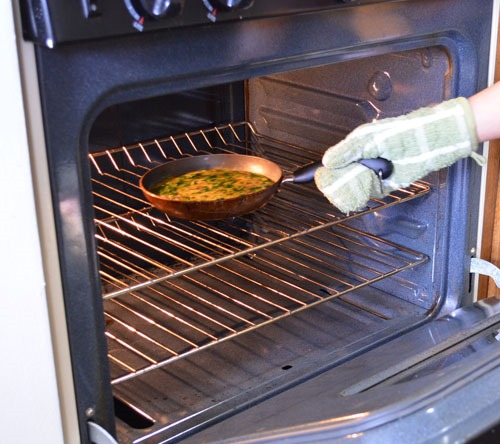 Don't Broil for Long!
Remove from oven, and sprinkle with remaining chives.
Cut into wedges, and serve immediately.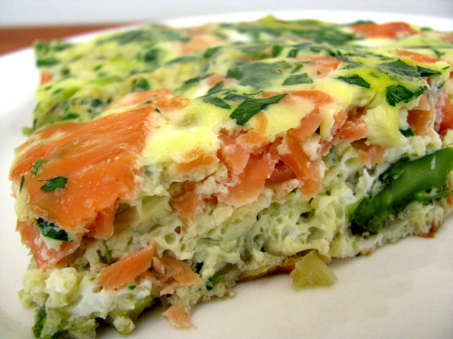 Boaters, Try This Recipe!