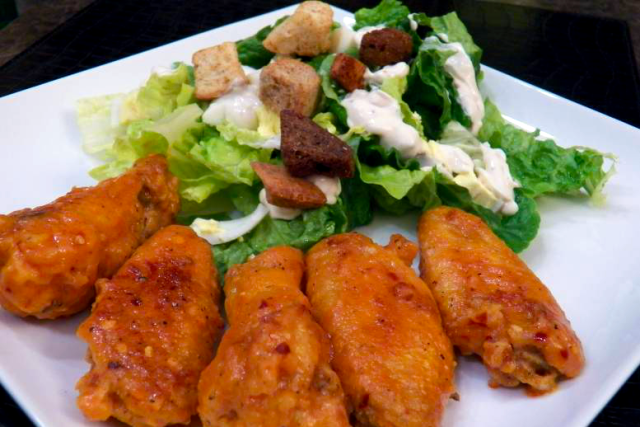 Try This Chef's Recipe – Grilled Buffalo Wings with Salad and Homemade Blue Cheese
Boaters, Try This Chef's Recipe: Grilled Buffalo Wings with Salad and Homemade Blue Cheese. Easy to make, and even easier to eat. If you've only ever had fiery hot wings at a buck or more a pop, stop, drop and make your own with this easy recipe! Also included to help round at the meal is a salad with homemade bleu cheese dressing- which of course goes great with your wings, too. Real Buffalo natives will tell you that blue cheese is the only dip that matters with wings, and when you try this recipe you'll definitely find out why.
Ingredients
For bleu cheese dressing (1 pint):
3/4 cup light mayonnaise
3/4 cup skim milk
1 tablespoon distilled white vinegar
1/8 teaspoon pepper
4 ounces (1 cup) Danish blue cheese, crumbled
For wings:
12 large chicken wings (3 1/2 lb.), cut into thirds, tips discarded
1/4 cup Frank's Red Hot sauce (or wing sauce of choice)
For salad:
2 medium-size carrots
2 medium-size tomatoes
1 large celery rib
1 small Kirby cucumber
1 (6 oz.) bag cut romaine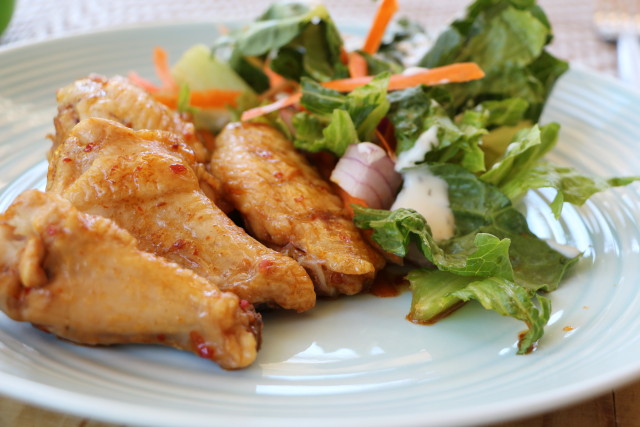 Preparing the Meal
Whisk together mayonnaise, milk, vinegar and pepper in a medium bowl. Add bleu cheese and stir to mix.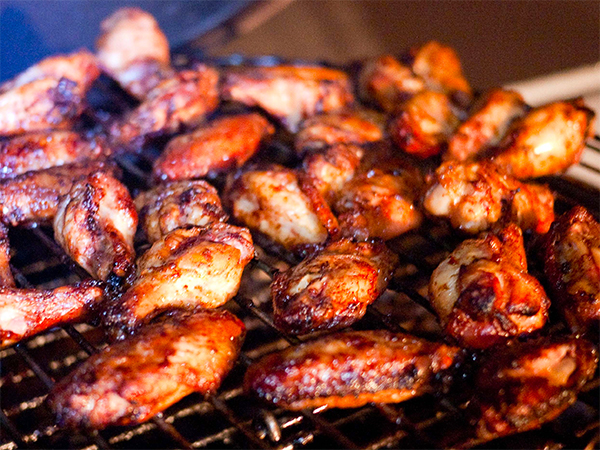 Ensure Wings are Cooked Through
Prepare grill or preheat broiler. When grill is hot, add wings and cook over medium flame, covered, until cooked through, 20 to 25 minutes, turning occasionally with tongs.
Transfer wings to a large bowl, drizzle hot sauce over wings and turn with a rubber spatula to coat.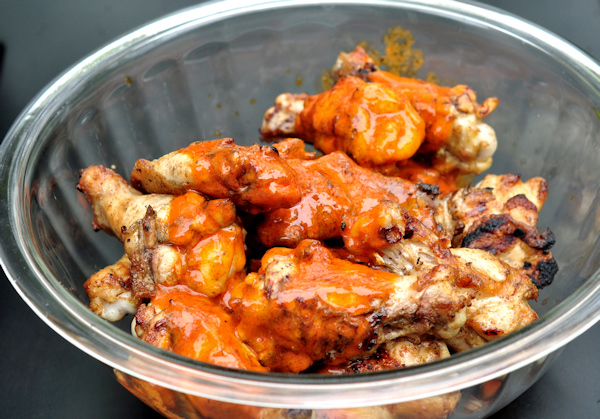 Coat Wings Thoroughly
Peel and chop carrots, quarter and slice tomatoes, thinly slice celery, and quarter and slice cucumber.
Put vegetables in a large salad bowl, add lettuce and toss well.
Arrange wings on plates. Serve with salad and bleu cheese dressing.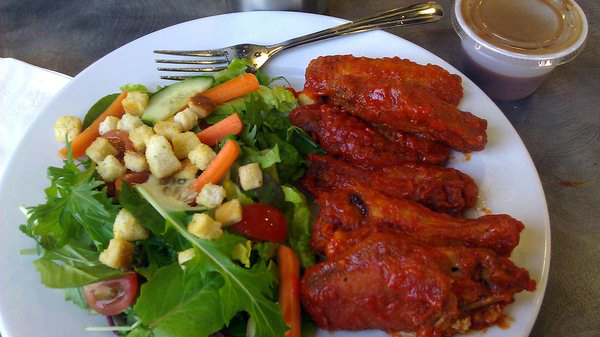 Boaters, Try This Chef's Recipe