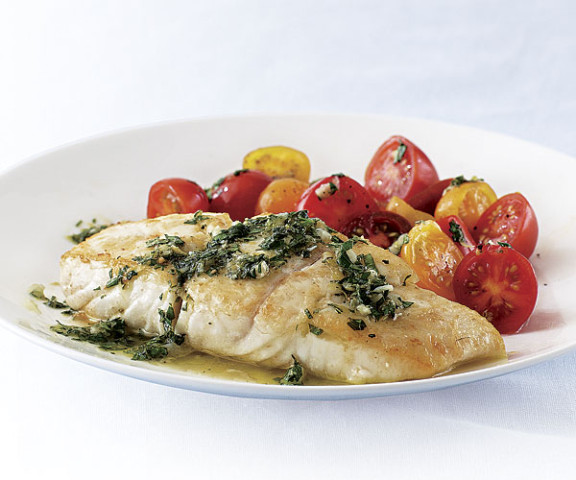 Wild & Fresh Halibut – It's a Must!
Fresh, wild halibut, pan-roasted with a delicious tomato vinaigrette sauce- if you think that's something you'll only get at a restaurant, think again! This recipe is ridiculously simple, but provides a perfect balance of flavor to healthiness- and the vinaigrette sauce makes it even better for you. Cumin seeds are traditional digestive aids, and may even increase the efficiency of the liver's detoxification processes. Pair with vegetables or a salad of your choice, and enjoy this delicious dish!
Ingredients
1 pint grape tomatoes, halved
1 medium shallot, thinly sliced
2 tablespoons balsamic or red wine vinegar
Sea salt
3 tablespoons organic extra virgin olive oil
4 6 oz Halibut portions
Organic ground black pepper
1/2 teaspoon ground organic cumin
1/2 teaspoon organic fennel seed
1 tablespoon minced fresh parsley
1 tablespoon chopped fresh basil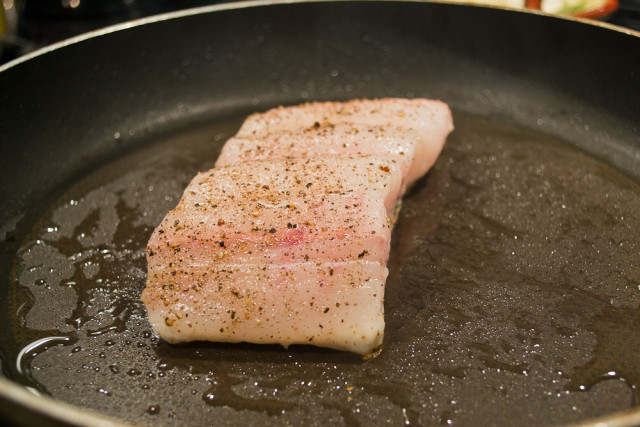 Preparing the Meal
Preheat the oven to 425 F.
In a bowl, toss the tomatoes with the shallot, vinegar, and 1/2 teaspoon of salt.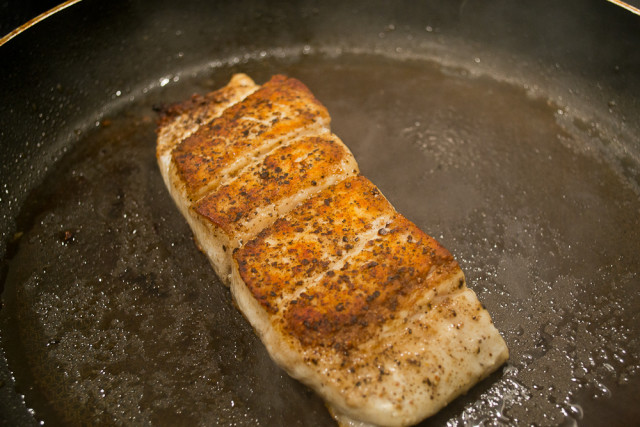 A Crust Similar to this is Ideal
In a medium ovenproof skillet, heat 1 tablespoon of the olive oil. Season the Halibut with salt and pepper and add it to the skillet. Cook over moderately high heat until well-browned on the bottom, about 3 minutes. Carefully flip the fillets.
Transfer the skillet to the oven and roast until the Halibut is cooked through, about 5 minutes. Transfer the fish to plates and pour off any fat in the skillet.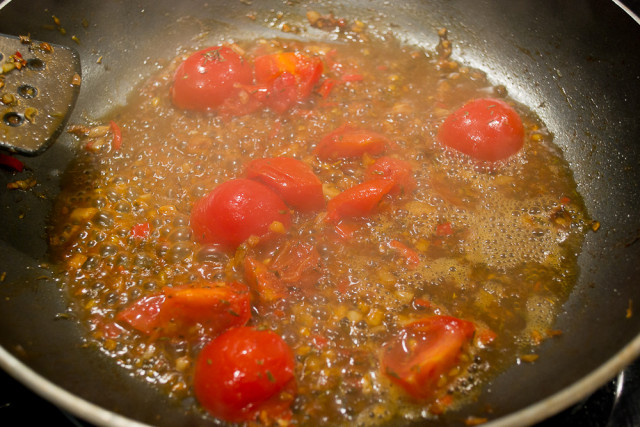 Making the Vinaigrette
Place the skillet over moderate heat and add the tomato mixture along with the pepper, cumin, fennel seed, and the remaining 2 tablespoons of olive oil. Cook, scraping up any bits stuck to the skillet, until the tomatoes just soften, about 2 minutes.
Pour the sauce over the Halibut, sprinkle with the parsley and basil and serve immediately.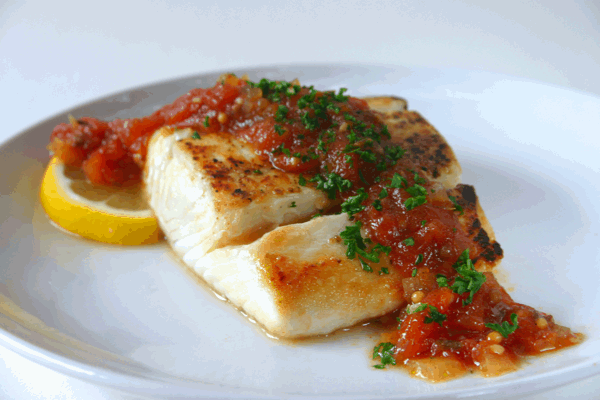 Boaters, Try This Recipe!