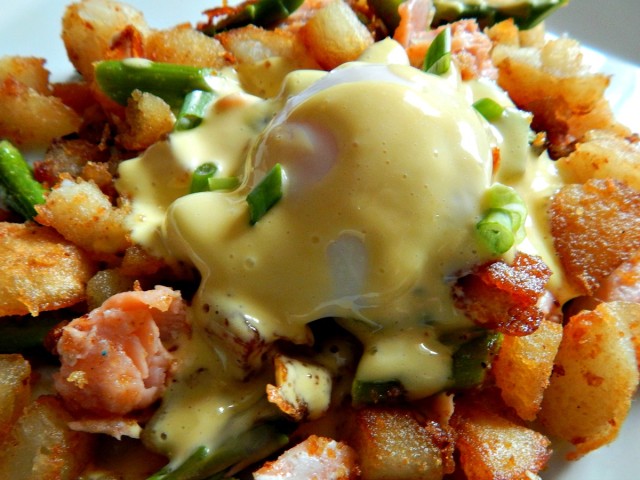 Wild Salmon Hash, Salty Dog Boaters, Try This Recipe!

Pacific Northwest Boaters and Alaska Commercial Fishermen; Fall season salmon grub for any meal! Try This Recipe, Wild AK Salmon Hash & Hollandaise certainly fits that description, and is far easier to prepare than the ingredient list might lead you to believe. Start your day off right with this healthy combination of protein, carbs, and flavor!
Ingredients
1 2-pound center-cut, skin-on, salmon fillet
Extra-virgin olive oil
Kosher salt and freshly ground black pepper
Fresh dill, for garnish
About 1 cup extra-virgin olive oil
4 russet potatoes, rinsed in water and cut into large dice
Kosher salt and freshly ground black pepper
2 onions, thinly sliced
1 red bell pepper, seeds and ribs removed, thinly sliced
2 cloves garlic, minced
2 green onions, finely chopped
3 sprigs fresh thyme, leaves removed
1 teaspoon smoked paprika
Pinch cayenne pepper
Water
White vinegar
4 to 6 large organic farm fresh eggs
3 egg yolks
1/2 lemon, zested
1 lemon, juiced
1 1/2 teaspoons dry mustard
3 tablespoons water
Pinch cayenne pepper
Kosher salt and freshly ground black pepper
1 1/2 sticks unsalted butter, melted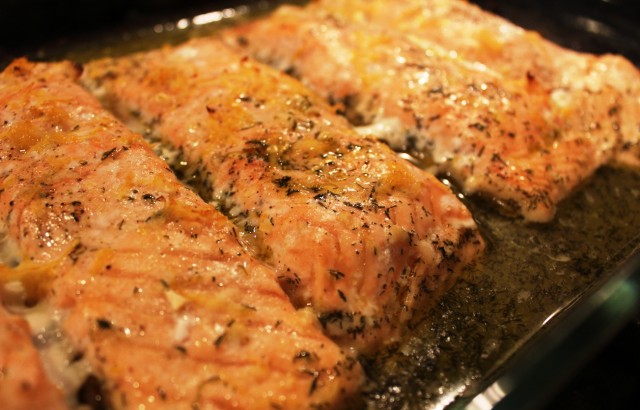 Preparing the Salmon
Place the salmon on a large baking sheet skin-side down. Drizzle your salmon with olive oil and season with salt and pepper, to taste. Place into the oven and bake for 30 minutes until flaky. Move to a cutting board.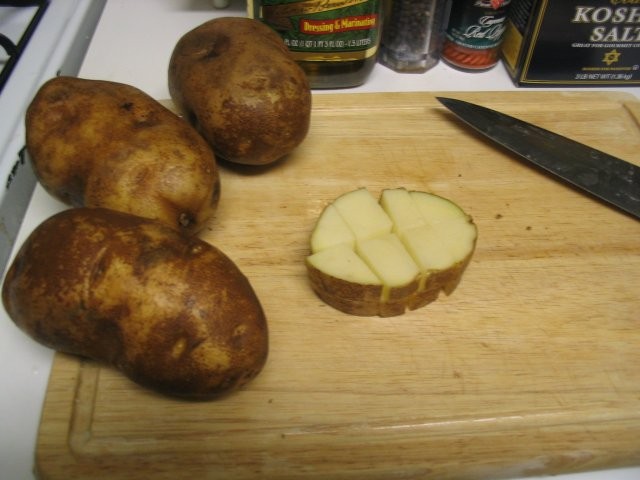 Preparing the Hash
Heat a large saute pan over medium-high heat and add the olive oil. Once heated, add the potatoes and fry for about 8 minutes until evenly browned on all sides. Remove the potatoes with a slotted spoon and place onto a paper towel-lined plate. Season with salt and pepper and transfer to a large bowl.
Using 2 forks, flake the salmon, removing it in chunks from the skin, and fold into the potatoes.
Remove most of the oil, leaving only a couple of tablespoons. Place over medium heat and add the sliced onions, sliced peppers and garlic and allow to caramelize. Add the green onions, thyme leaves, paprika and cayenne pepper. Season with salt and freshly ground black pepper, to taste, and stir to combine. Add the potatoes back to the pan and stir to combine.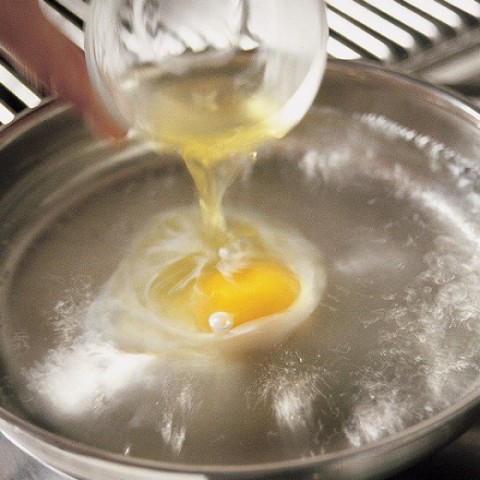 Preparing the Eggs
Place a large saute pan with high sides over medium heat and fill with a few inches of water. Heat until just below a simmer. Add a splash of white vinegar and using a wooden spoon, stir the water in 1 direction to create a small whirlpool. Crack the eggs and add, 1 at a time, to the spinning water. Allow to poach until desired doneness. Remove with a slotted spoon to a plate.
Preparing the Hollandaise
Put the egg yolks, lemon zest, lemon juice, mustard, water, salt and pepper, to taste, into a blender. Blend together and then slowly start pouring in the melted butter with the blender running. Stop the blender when all the butter has been incorporated. Taste and adjust the seasoning, if necessary. You can thin the hollandaise with a little water, if it is too thick.
Putting It All Together
Place the salmon-potato hash on serving plates or serving platter and top with the eggs. Pour hollandaise sauce over the eggs and garnish with or dill. Season with salt and pepper, to taste.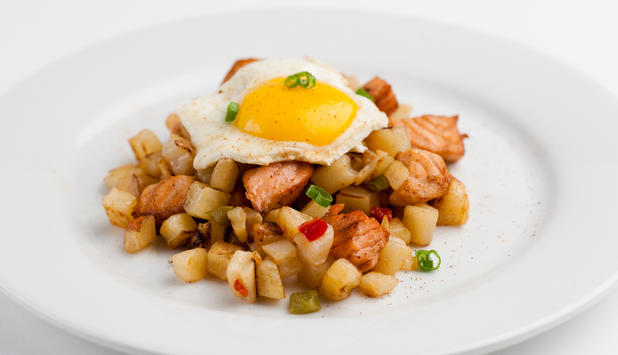 Salty Dog Boaters, Try This Recipe!
HAPPY BOATING & COOKING AT SEA!!!
Seattle Christmas Boat Parade is a time honored holiday tradition. Join us out on the water for our annual holiday boating event. Seattle Christmas Boat Parade is a Pacific Northwest – 'Must Do' staple. Join our 'Toy Drive' and charity for Seattle Children's Hospital – get out on the water and fire up the mains. It's Holiday boating for a cause; while keeping our active Pacific Northwest maritime community and industry united and keeping holiday traditions of active cruising on Lake Union.
Seattle Christmas Boat Parade
December 16, 2023
Parade Start time – 7:00 PM
Registered Vessel Line Up & Check-In: 6:30pm
GO BOATING!!!