Yacht transport and vessel shipping services with United Yacht Transport provides a global network of worldwide success. They are the leader in competitive shipping, pricing, services, and customer flexibility. 'Price Beat Guarantee' is their signature opportunity, they look forward to meeting and exceeding your yacht transport expectations. United Yacht Transport provides safe, reliable and cost-effective vessel shipping. The United Yacht Transport team puts client needs first and is the only company in the industry NOT requiring upfront deposits.  Yes this is a shocking yet very true fact!

Yacht transport with United Yacht Transport is a premiere experience while working with a safe, reliable, sophisticated team of transport specialists based out of Fort Lauderdale, Florida.  United Yacht Transport shipping destinations include a worldwide global reach to North America, Mexico, the Caribbean, the Middle East, Asia and the Mediterranean.
Yacht transport with United Yacht Transport out of Port Everglades is the yachting destination frequently known as the "powerhouse port" in South Florida. As one of the most distinct seaports in the United States, Fort Lauderdale's yacht shipping port is among the most active ports in the country. Located at the epicenter of the Greater Fort Lauderdale and the city of Hollywood, Florida, Port Everglades has become a reliable seaport for United Yacht Transportation clients seeking a location for which they can confidently and securely ship their yacht without fear of mishaps as possible with inferior shipping companies.
Canada is the west coasts yacht transport sweet spot!  Yacht transport with United Yacht Transport provides vessel shipping services to the Port of Vancouver, Canada.  The Canadian city of Vancouver is consistently named as one of the top five worldwide cities for livability and quality of life.
Vancouver is a rich and vibrant city with a unique arts culture. Its prominent theaters include the Arts Club Theatre Company, Touchstone Theater and Studio 58. The Vancouver International Film Festival, which runs in September, is one of the largest film festivals in North America.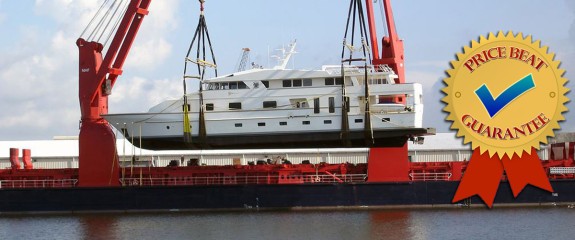 United Yacht Transport – Ask about their 'Price Beat Guarantee!'