PassageMaker Presents Trawler Fest, Northwest moved to Bremerton WA, in May 16 – 20, 2017. Bye, bye Anacortes… It was an excellent run for Trawler Fest Anacortes, the quaint town in Northern Washington that, for nearly a decade, hosted the NW Trawler Fest regional, spring seminar series and in-water boat show. This year, 2017 it's been decided to mix it up and move the northwest Trawler Fest 100 miles south-southwest to the city of Bremerton, Washington.
Bremerton is situated on the north shore of Sinclair Inlet, Bremerton Trawler Fest is accessible either by car from the Kitsap Peninsula or via a 60-minute, picturesque ferry ride from downtown Seattle. This slice of Puget Sound also happens to hold some of the best and least publicized cruising in the Northwest, from Silverdale all the way to Olympia, WA. This will be a great positive revamp and facelift to the PNW Trawler Fest industry and community for active NW boaters and cruisers.
Our Pacific Northwest Trawler Fest has moved from Anacortes, we leave behind great memories and long history of crawling around the streets of Anacortes WA to Bremerton as the new location, new hotels, bars, restaurants and the Port of Bremerton Marina will be an encouraging and just the right time for change in our PNW active Trawler Fest community of followers and new folks to come this year.
Register Soon: Register Today!  http://www.passagemaker.com/events/trawlerfest-bremerton-wa-2017/
BREMERTON MARINA
120 Washington Beach Ave, Bremerton, WA 98337
Check out Arial footage of the Bremerton Marina & USS Turner Joy!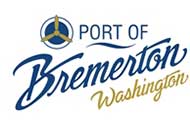 Seminars will be held at:
Kitsap Conference Center at Bremerton Harborside
100 Washington Ave, Bremerton, WA 98337
Seminar information:  If you would like to be notified when seminars and registration is available, please email trawlerfest@passagemaker.com
Fun Facts: Since 1891, Bremerton has held the distinction of operating one of the longest-running naval shipyards on the west coast. The Puget Sound Naval Shipyard is still an active facility, but for visitors, there are sights aplenty, including a heritage museum as well as tours aboard the retired destroyer, U.S.S. Turner Joy.
From excellent, upgraded marina and seminar facilities, to great dining options including the renowned Boatshed, Toro Lounge, and Saboteur, a world-class bakery that earns nothing but rave reviews, Bremerton offers plenty for the non-Navy buffs among you.  Join the fun this spring!
We are excited for another great year for our Trawler Fest seminar and exhibitor series, and hope you will join us at this great new PNW location just south of Seattle, a Pacific Northwest boating hot spot.

Bremerton TrawlerFest 2017
Seminars: Tuesday, May 16 – Saturday, May 20
In-Water Boat Show: Thursday, May 18 – Saturday, May 20
http://www.passagemaker.com/events/trawlerfest-bremerton-wa-2017/