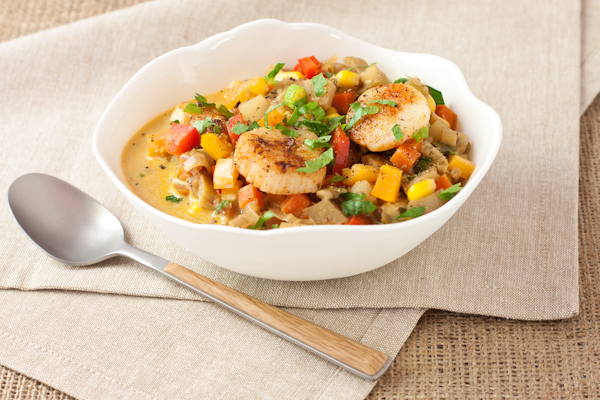 Boaters, Try This Recipe: Scallop and Corn Chowder – a PNW Favorite
Pacific Northwest Seafood Lovers, Yachts, Superyachts, Sailors, PNW to AK Fishermen, Try This Seafood Lovers NW Recipe: Scallop and Corn Chowder. A delicious twist on clam chowder, this hearty soup is full of tender scallops and smoky bacon. This meal can be prepared in less than an hour, and goes great with vegetable sides such as roasted asparagus. It also goes great in a bread bowl or similar edible container. Whether you're making this with your own catch or from premium retailers that support Pacific Northwest fishermen, you'll wish you had the whole pot to yourself.
Ingredients
5 slices bacon, cut into small dice
1 1/2 pounds sea scallops (about 16), patted dry
kosher salt and black pepper
1 small yellow onion, thinly sliced into half-moons
1/2 pound Yukon gold potatoes, peeled (if desired) and cut into a 1/2-inch dice
1/2 cup dry white wine
1 cup chicken broth
1/2 cup heavy cream
1 cup corn kernels, fresh (from 2 ears) or frozen
1/4 cup
chopped flat-leaf parsley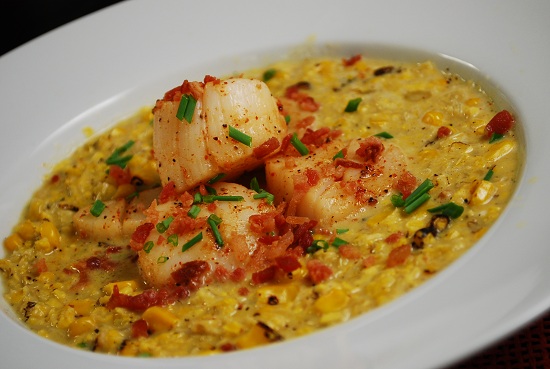 Preparing the Meal

In a large skillet, over medium heat, cook the bacon until crisp, about 5 minutes. Transfer to a plate lined with paper towels.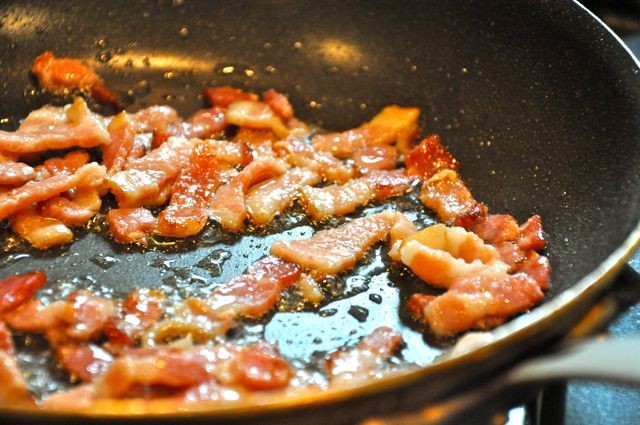 Cook Bacon Until Crisp
Bacon should leave behind about 2 tablespoon of fat; if necessary, supplement with olive oil. Increase heat to medium-high.
Season scallops with ¾ teaspoon salt and ¼ teaspoon pepper; cook until golden brown, about 2 minutes per side. Transfer to a plate.
Add the onion to the drippings in the skillet and cook until translucent, about 5 minutes.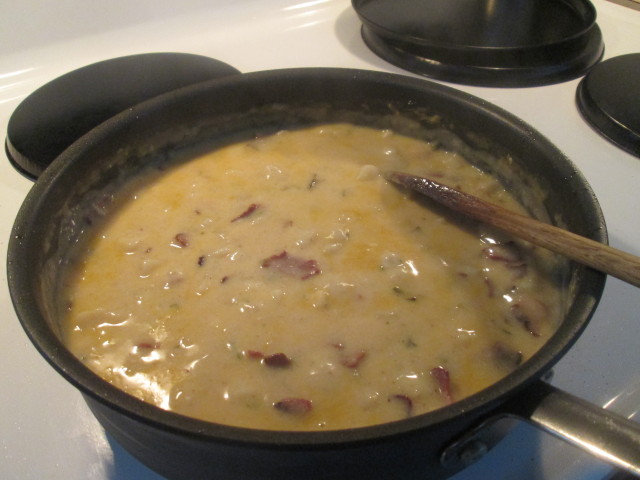 Simmer Gently Until Potatoes Are Tender
Add the potatoes, wine, broth, and cream; cover partially and reduce heat. Simmer gently until the potatoes are tender, about 15 minutes.
Add the scallops and corn and simmer gently to heat through. Sprinkle with the parsley and bacon.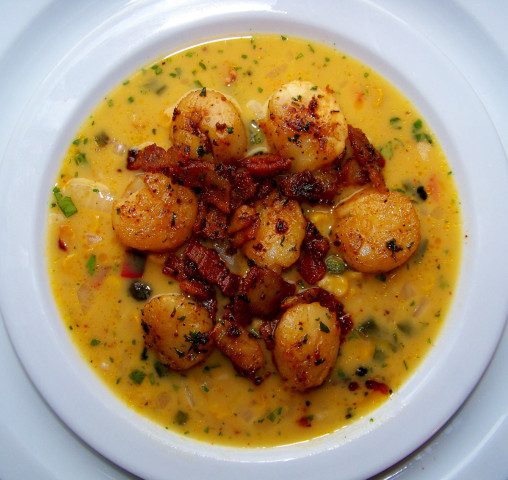 Boaters, Try This Recipe!
EAT FRESH – BUY WILD!