Sea Hawk Paints is the world's leading premium nautical coating provider, they just announced their 40th Anniversary Celebration. Sea Hawk Paints was founded in 1978, it is family owned and operated by David Norrie, President, and Erik Norrie, CEO. Delivering on the mission of providing boat owners around the world with the highest quality, most pleasurable to use, applications specific solutions for protecting and enhancing the longevity and performance of their vessels, Sea Hawk antifouling paints and primer systems have become the coatings of choice by discerning mariners who demand the very best.
Sea Hawk Paints:
Commercial Boats – Research Vessels – Superyachts – Pleasure Craft
"During the past 40 years Sea Hawk has built a tradition of excellence in providing boat owners and marine service professionals with innovative, premium quality coatings." said Erik Norrie, CEO. "Sea Hawk continues to work closely with customers, vendors and regulatory agencies to develop and bring to market coatings that meet unique and demanding performance requirements," Norrie added.
From humble beginnings, Sea Hawk Paints has emerged as the fastest growing bottom paint brand in America and upholds a culture of excellence based on its Family of Core Values:
Great leaders serve others
Quality is determined by what customers get
Passion has a purpose
Strength comes with sincerity
Teamwork multiplies success
Everyone is a business relationship manager
Build trust with honest, accurate and thorough communications
Expertise is the root of innovation
We give undivided attention
Yachtsmen just want to have fun
Sea Hawk Paints has been a trendsetter of marine bottom paints, New Nautical Coatings, Inc. and the Sea Hawk brand was established in 1978 and is dedicated to bringing only the highest quality products and customer satisfaction to today's mariner. New Nautical Coatings is family owned and operated with a commitment to excellence. It provides a wide array of application specific marine coating products that include antifouling systems, primers, solvents, and resins. Now offering innovative products globally, the Sea Hawk brand has enjoyed unprecedented growth and continues to grow as its products become more in demand worldwide. Visit:  www.seahawkpaints.com
Sea Hawk Paints – Commercial – Superyachts – Pleasure Craft
Tony Bulpin, West Coast Sales: tony@seahawkpaints.com – 206.940.9623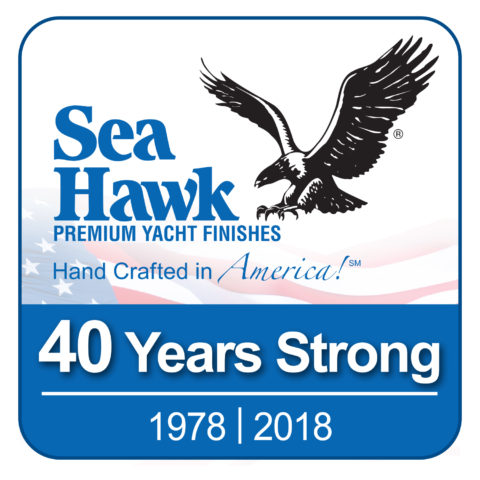 Practice Safe – Pacific Northwest Boating!