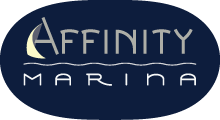 Affinity Marina in Seattle, WA is a premier family-owned and operated EnviroStars certified 'Clean Marina' conveniently located on the north shore of Seattle's Lake Union between the Wallingford and Fremont neighborhoods, minutes from Gas Works park and the vibrant Fremont central business district.
Formerly the historic Doc's Dock, the marina went through a substantial redevelopment and rebranding in 2010 to add a new tenant-dedicated parking structure, lockers, nicely-appointed bathroom, grated decking, security gate, Wi-Fi, structural improvements and electrical upgrades. The result is a first-class marina that was largely influenced by the tenant community and continues to evolve based on tenant feedback. It was also granted 'Clean Marina' certfication in February 2012 for "excellence in pollution prevention and promoting clean boating practices."
Features of the marina include:
30 secure fixed-dock slips

14 covered 42′ slips (approx. 15′ beam)
16 uncovered slips from 20′ – 80′

New 30A and 50A shorepower service
Full service bathroom/shower
Gated access
Dedicated tenant parking
Included mobile pump out service
Secure, weather-proof lockers (for fee)
Wi-Fi and cable TV
On-site management
Bike storage
Exclusive service discounts available only to tenants
Strong, respectful community of boaters
Marina-sponsored events
Breathtaking downtown Seattle views!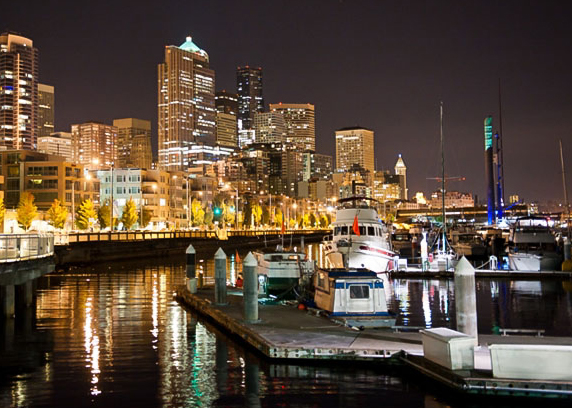 Seattle's Affinity Marina at Night