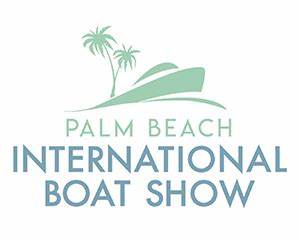 Palm Beach International Boat Show in Florida, is on March 23 – 26, 2023. Experience the world's most luxurious yachts at the Superyacht Show Palm Beach. Located at Safe Harbor Rybovich, this exclusive marina features secure berths for yachts up to 100 meters in length. Enjoy premium open bars and gourmet hors d'oeuvres at the Windward VIP Club and hospitality suites at the Ben and Safe Harbor Rybovich.

Nationwide Insurance Professionals – USA Marine Insurance Source
Bristol Marine Insurance from West to East Coast, licensed in 16 states, representing over 80 premier insurance companies allowing us to utilize the best resources the insurance industry has to offer.  Whether it is home, auto, yacht or business coverage we strive to work in the best interests of our clients. At Bristol Marine Insurance they make it a priority to provide each of our clients with the exceptional guidance, advice, service and peace of mind they deserve. Florida yacht owners, reach out to Bristol Marine Insurance today, to get a quote. Visit: https://bristolmarineinsurance.com/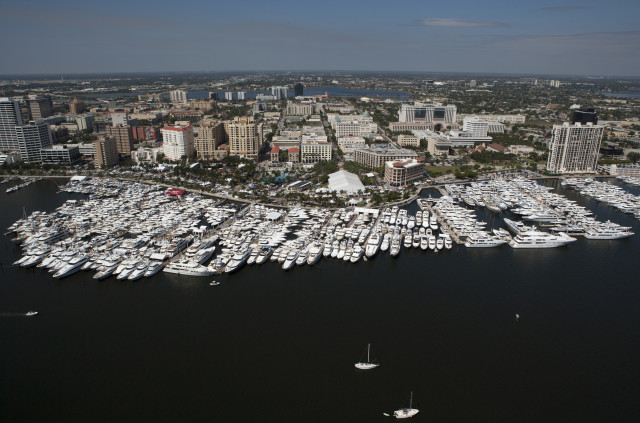 Palm Beach International Boat Show, FL 2022
Palm Beach International Boat Show, FL has gained it's notoriety as one of the most significant international yacht shows, the world-class event will feature more than $1 billion worth of yachts, boats and accessories from the world's leading marine manufacturers, including hundreds of boats ranging from small inflatables and center consoles to fishing boats and superyachts over 250 ft.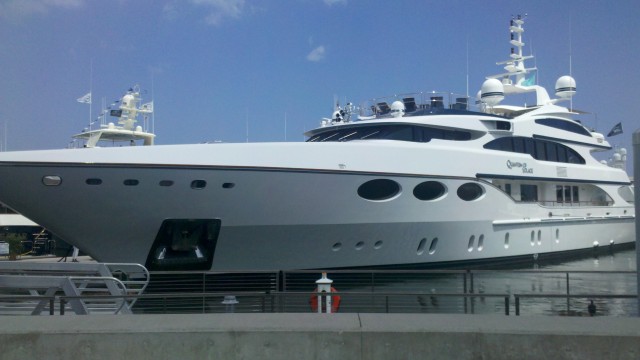 Palm Beach International Boat Show, FL – M/Y Quantum of Solace
Palm Beach International Boat Show, has been known for featuring the "AquaZone" by Nautical Ventures. The AquaZone featured live paddleboards, kayaks and stand-up-paddleboards, yoga demonstrations in a 15,000 gallon freshwater pool. The attraction will include demos all day that range from live paddle boarding, SUP Yoga, Hobie kayaks, and hovercrafts, life rafts, Lehr propane outboards, new Evinrude G-2 outboard, WaveJet self-propelled SUP, VersaDock modular docking systems all  within their  25-foot-by-50-foot 15,000-gallon  tented pool. Be sure to not miss this year's newest attractions at the Palm Beach International Boat Show.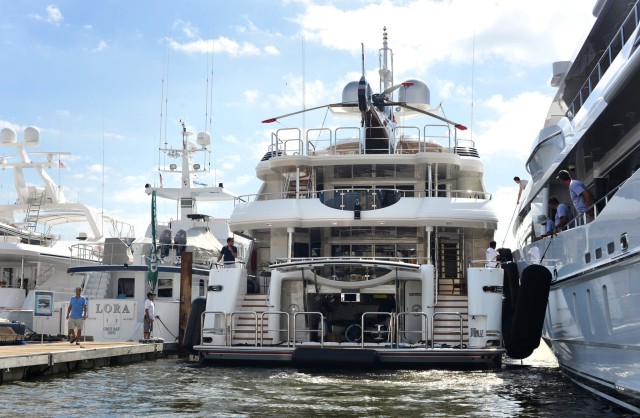 Palm Beach International Boat Show, Florida 2023
Several additions to this year's Palm Beach International Boat Show in FL, show promise to bring even more fun and excitement for the watersport and outdoor enthusiasts that the show attracts. The Blue Wild will feature scuba, freediving, lobstering and safety seminars and a beautiful selection of marine art from world-renowned marine artists.
Tickets are now on sale for the 40TH annual Palm Beach International Boat Show, taking place Thursday, March 24th through Sunday, March 27th along Flagler Drive in downtown West Palm Beach, directly across the Intracoastal Waterway from Palm Beach Island. Discover everything boating from marine accessories, kayaks, powerboats to the most luxurious superyachts in the world. Visit:  https://www.pbboatshow.com/en/home.html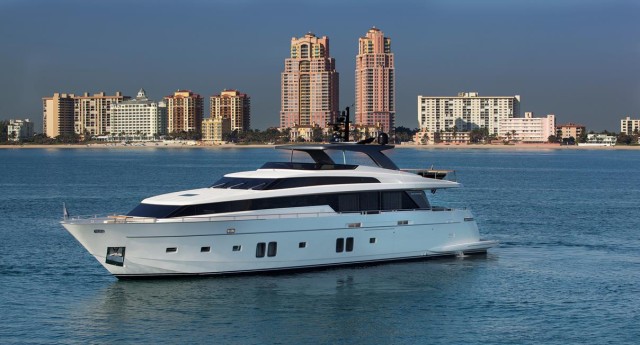 Palm Beach International Boat Show, FL – Sanlorenzo
At the Florida, Palm Beach International Boat Show in March 2023; elevate your experience in Palm Beach and become a VIP. The Windward VIP Experience is an indoor and outdoor oasis that includes early admission to the show, a premium open bar, hors d'oeuvres, and much more, we hope to see you dockside in sunny Florida this spring.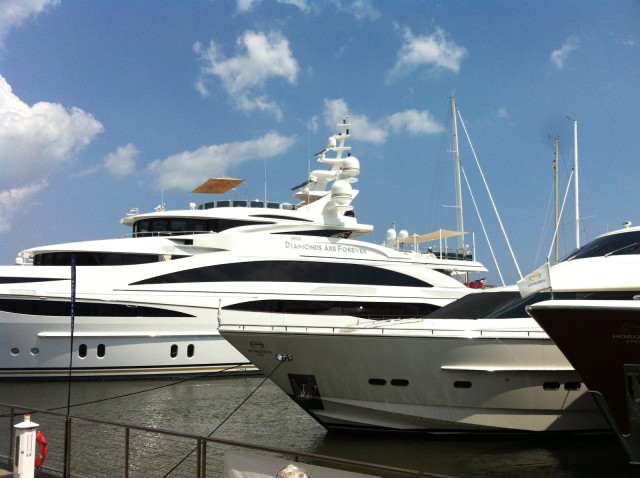 Palm Beach International Boat Show, FL – M/Y Diamonds Are Forever
This luxury yacht show serves as the annual anchor event for the thriving Palm Beach County marine industry. In 2023, now accepting reservations at The Ben, Autograph Collection. Book ahead and reserve your hotel accommodations at the host hotel. The Ben is steps away from the show with amazing views of the Palm Harbor Marina and Intracoastal Waterway. Visit:  https://www.pbboatshow.com/en/home.html
Parking is conveniently located within walking distance of the show. Guests also are invited to come by boat and tie up to free Come-by-Boat docks located south of the in-water displays. See y'all there!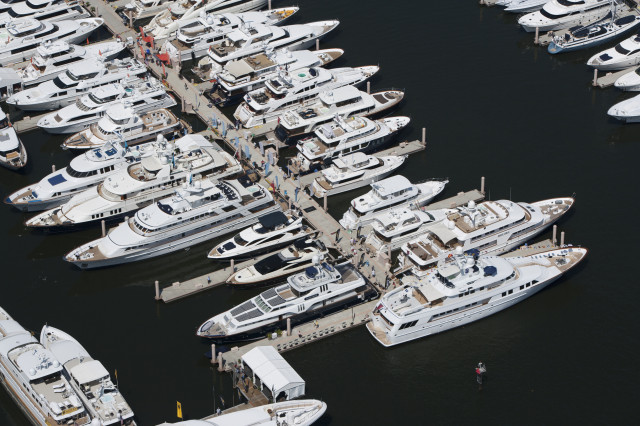 Palm Beach International Boat Show, Florida
Seattle Easter Boat Parade – Visit: https://seattleeasterboatparade.com/
Saturday, April 8, 2023
Parade Start time – 2:00 pm
Registered Vessel Line Up & Check-In: 1:45 pm
"PNW Get Creative – Decorate Your Boat Float"