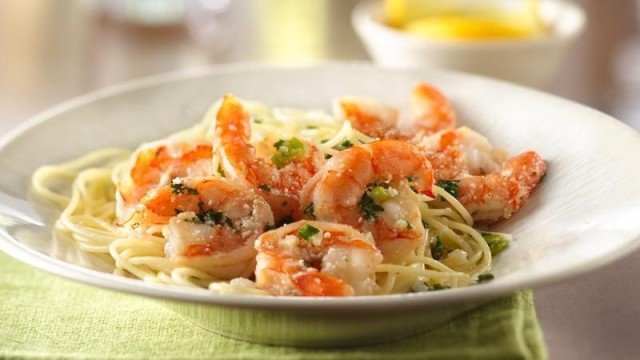 Shrimp Scampi – Amazing Any Way You Make It
NW to AK Boaters: Try this chef's recipe: Shrimp Scampi, a Pacific NW favorite! May 13th means the open of shrimp season in this neck of the woods, and while shrimp cocktails and shrimp on salad are great ways to take advantage of the season, sometimes you have to kick things up a notch. Shrimp scampi is a dish of many faces, but this particular recipe is a pretty standard variation. Rice or pasta rounds out this blend of seafood, spices, and sauteed goodness, and preparation is simpler than its ingredient list might lead you to believe. Whether you're catching your shrimp yourself or buying fresh from your local fishermen, you've got to try this classic meal.
Ingredients
2 pounds fresh shrimp, peeled and deveined – tails left on
Salt and freshly ground black pepper
Olive oil
1 small onion, sliced thinly
2 tablespoons chopped garlic
1 lemon, juiced
1/2 cup white wine
1/2 cup shrimp stock, recipe follows
2 tablespoons cold butter
2 tablespoons chopped parsley leaves
Lemon slices, for garnish
Rice or angel hair pasta, as accompaniment
Directions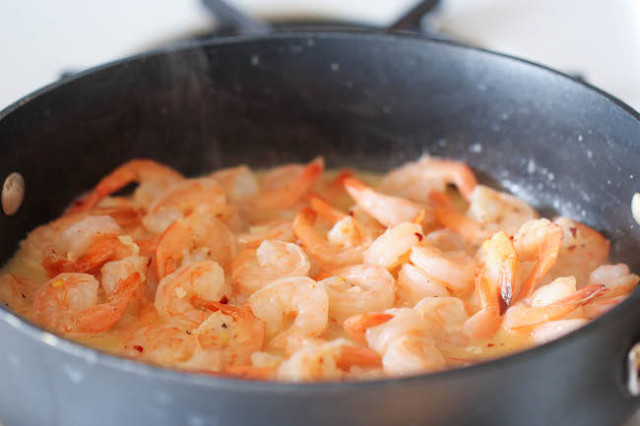 Preparing the Meal
Season the shrimp thoroughly with salt and pepper. Heat a large saute pan over medium-high heat.
When the pan is hot, add enough oil to lightly coat the pan.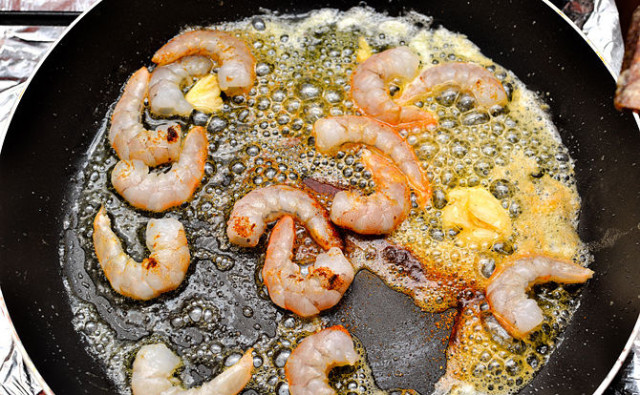 Don't Cook Your Shrimp Through
Add the shrimp and quickly saute until just starting to turn pink, but not cooked through. Remove from the pan and set aside.
Add the onions and saute just until they begin to soften, about 3 minutes. Add the garlic and cook another 30 seconds.
Add the lemon juice, white wine, and stock, and reduce by 2/3, about 5 minutes.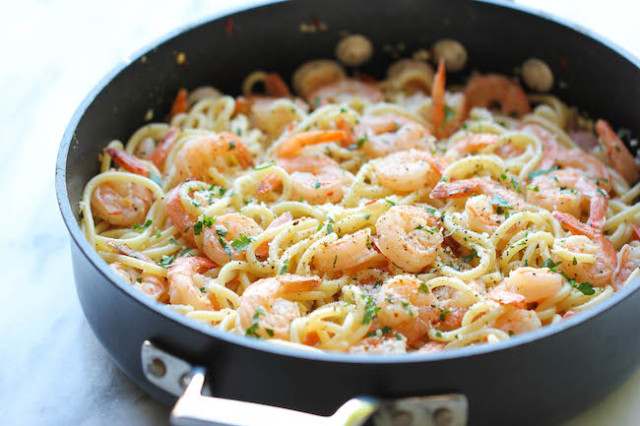 Add All Ingredients Back to Pan and Finish
Add the shrimp back to the pan and swirl in the butter. Finish with the parsley and check for seasoning. Garnish with lemon slices and serve over pasta or rice.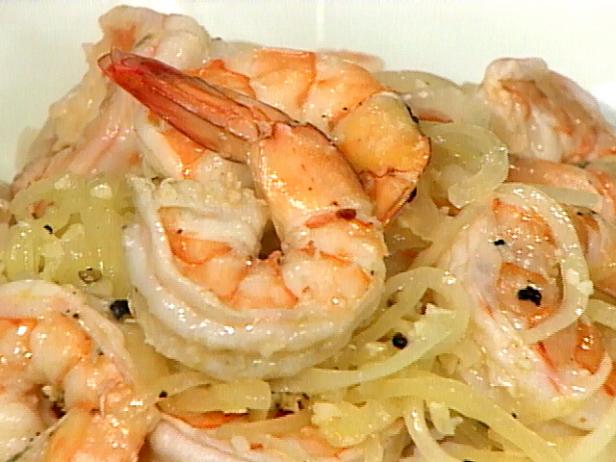 Boaters, Try This Shrimp Scampi!