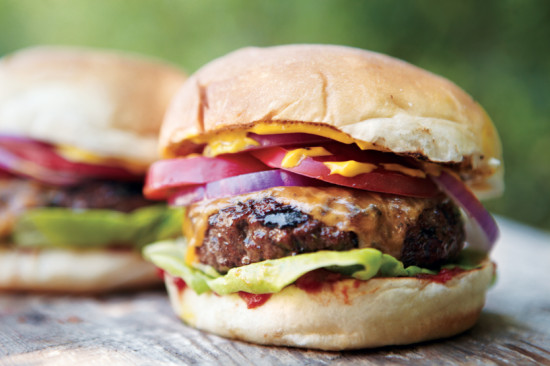 The Perfect Burger – Grill One Up For the Fourth of July!
In recent years, America's collective love of the hamburger has manifested itself in an onslaught of fancified, outrageously expensive hamburgers made with swanky custom blends and piled high with showy toppings. Once a simple, fast, and inexpensive food, hamburgers are now priced around $15 on average in New York City, with some reaching as high as $120,  $295, and $666.  But this excess distracts from a simple truth: burgers are, and should remain, a simple food. If you follow these guidelines, you can make the best burger you've ever tasted, right in your own kitchen (or backyard).
The number one most important rule to better burgers is this: buy good meat! Buy it from a source you trust; one that cares about how their animals are raised and the freshness of the product they are selling you. This goes for buying any meat, but it is especially important with ground meat, since pre-packaged ground meat carries a higher risk of e-coli, and is often filled with shady stabilizers to increase shelf life. For the juiciest and most flavorful burgers, you need a fat content that is, at minimum, 20%. From there, follow the recipe below.
Ingredients
1 1/2 pounds ground chuck (20% fat, or 30% if preferred)
1 1/2 tablespoons canola oil
4 slices cheese (optional)
4 hamburger buns, split; toasted, if desired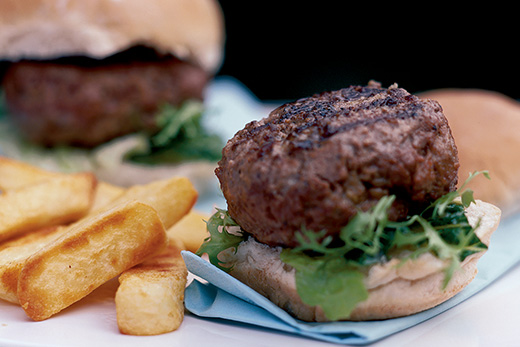 Preparing the Meal
Divide the meat into 4 equal portions (about 6 ounces each).
Form each portion loosely into a 3/4-inch-thick burger and make a deep depression in the center with your thumb. Season both sides of each burger with salt and pepper.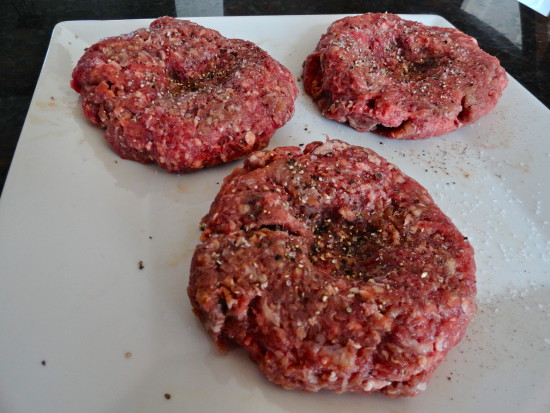 Seasoning the Burgers is Critical
Heat a gas grill to high or heat coals in a charcoal grill until they glow bright orange and ash over. Brush the burgers with the oil.
Grill the burgers until golden brown and slightly charred on the first side, about 3 minutes for beef. Flip over the burgers.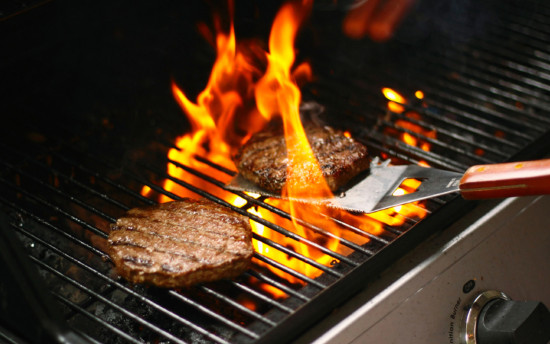 Don't Overcook Your Burgers – They Don't Take Long
Cook beef burgers until golden brown and slightly charred on the second side, 4 minutes for medium rare (3 minutes if topping with cheese; see step 3) or until cooked to desired degree of doneness.
Add the cheese, if using, to the tops of the burgers during the last minute of cooking and top with a basting cover, close the grill cover, or tent the burgers with aluminum foil to melt the cheese.
Sandwich the hot burgers between the buns and serve immediately.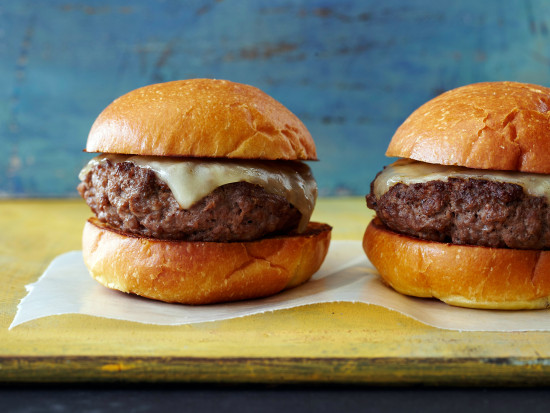 Boaters, Try This Recipe!