Dog Lovers – in the Pacific NW are extra deadicated to their pups! Our Dogs are part of the family, Green Juju founder understands the value and healthy determination of pet owners. Green Juju has partnered with Seattle Urban Farm Company; their plot of land grows vegetables specifically custom designed for Green Juju. Knowing where the food comes from and the care that is taken into growing it organically is the foundation and natural purpose of Green Juju.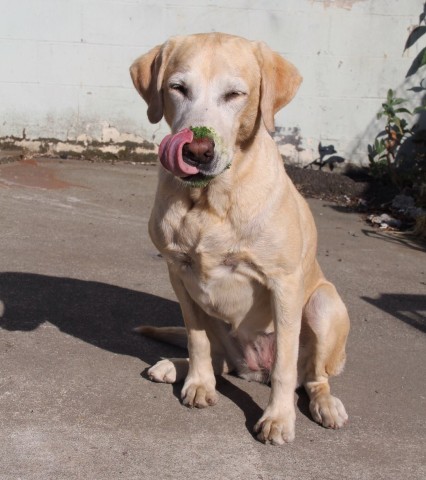 Green
Juju is a whole food supplement for
dogs
made from 100% certified organic ingredients. When deciding what to include in your dog's diet,
supplements to balance homemade dog food
should be a consideration on your mind to aid your pet's overall health and wellbeing. Emphasis on local and seasonal ingredients, some even from their own farm in Woodinville. The "Just Greens" blend was formulated with a canine nutritionist and has been approved and used by conventional and holistic vets. For more information on this supplement,
visit the Green Juju Website
, and read on to learn more about how it didn't just change Bailey's life- it likely saved it.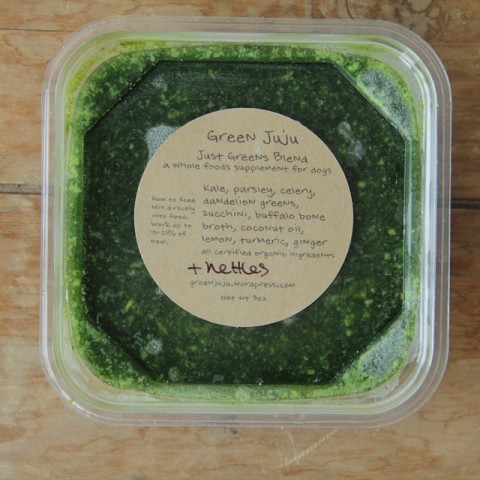 The creator of Green Juju, Kelley, grew up with
dogs
her whole life- and almost all black labs. Her family
dog
had a litter of puppies when she was 9, and spent every day in the puppy pen. When she went to college, her dad took "her"
dog
to Texas with him- promising she would get her back when she had a house. When that time came, two years later, he couldn't give her up. The compromise was a puppy of her own, and that's when she went out picked out her yellow lab, Bailey, who was 2 weeks old at the time. Kelley was 19, but this puppy changed her life and from then on, everything revolved around her new pup. She has spent the last 5 years taking her clients'
dogs
to the
dog
park daily for swimming, running and playing. Bailey has been an excellent helper and has helped raise many puppy clients, as well as her own little sister- a french bulldog named Bambi.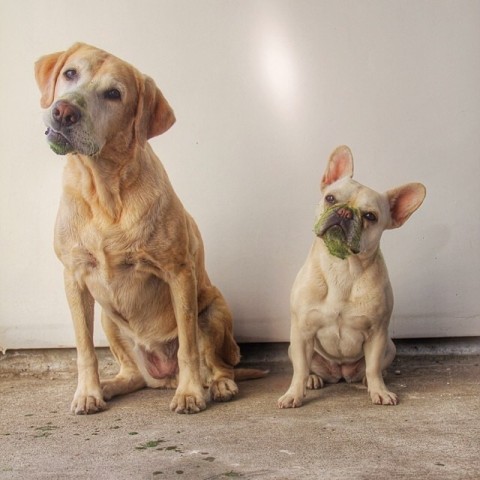 This last fall, Bailey was diagnosed with a rare cancer, synovial cell sarcoma. There was very little research on this cancer and the option they gave was to amputate her leg and her hip. There was no guarantee cancer hadn't already spread throughout her body, so there was no way to know how much amputation would really help.
Feeling lost and not satisfied with the option she was given or the amount of information available, Kelley decided to go with her gut. Her gut told her that if Bailey had cancer, she was sick and needed to be cared for. Says Kelley, "Putting her through a major surgery didn't seem like the right thing to do. I wanted to give her the best, highest quality nutrition possible and help her body heal herself." A friend of hers told Kelley about different supplements and alternative medicines that could help Bailey. She stated that she did some research and found out about
CBD products for dogs, which could help with pain relief
, anxiety, insomnia, and a whole host of other illnesses and ailments. There are some CBD products made specifically for dogs, and you can
Visit this website
to learn more about it. Kelley stated she wanted to give it a try but decided to try other methods to help Bailey before trying CBD products. There were days where she was so weak she could eat anything. I had to learn
how to humanely force feed a dog
to make sure she was getting some sort of nutrients to keep her as strong as possible. After doing juicing for herself for a few years, she knew what a significant difference it had made for her personally. It got her thinking about what we feed our
dogs,
and how their needs aren't much different than ours.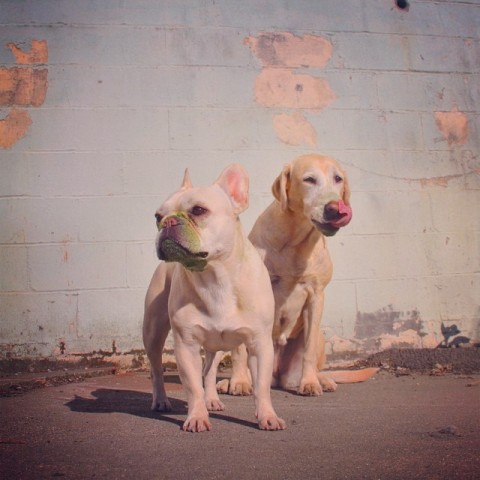 What makes
Green
Juju different than other supplements out there is that it is fresh, not freeze dried in pill form. It is a blend of real food, that bodies know how to use and make the most of. The reason
Green
Juju is juiced and blended is so that it's pre-digested and easy for
dogs
to get nutrition from. Some say that wolves ate the
green
matter from the intestines of their prey. Whether they got it from their prey or from grazing when food was scarce, they are missing that
crucial nutrition from most modern diets these days
.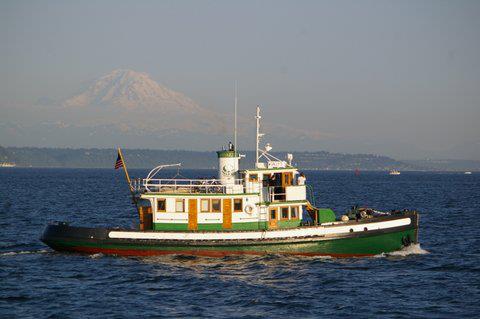 Kelley jokingly says, "every major decision in her life has been dictated by Bailey." She and her husband found themselves looking at a 1927 tugboat for sale a couple years ago and, knowing it was a crazy decision to move to a tugboat, were entertaining the idea. What sealed the deal was seeing how happy Bailey was on the boat.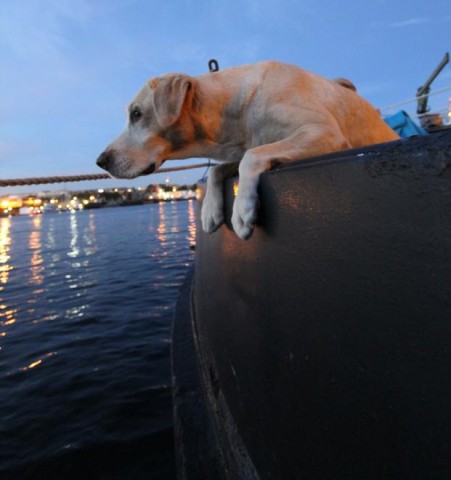 Outside, she often just leans her head over the side and sniffs and sniffs. When inside, she will lay in the doorway with her nose just hanging out the door and sleeps in the sun for hours. Says Kelley, "Bailey loves swimming more than anything in the world, so it seemed only right that we would end up on a boat. So, partly thanks to Bailey, we are now proud owners of a 75′, 85 year old, wooden tugboat, named Sally S."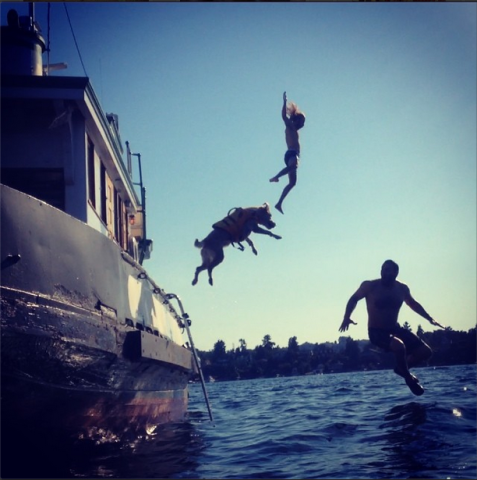 How and where can

Green

Juju be purchased?

greenjuju.wordpress.com
Green
Juju can be purchased from their kitchen pick up hours on Sundays from
noon-2pm
, in the parking lot behind 4511 Shilshole ave NW, or by appointment. Juju is also available from two local pet stores – Petapoluza in Fremont and Scraps in South Lake Union. To learn more, please
click here to visit their website
.
MUST LOVE DOGS!