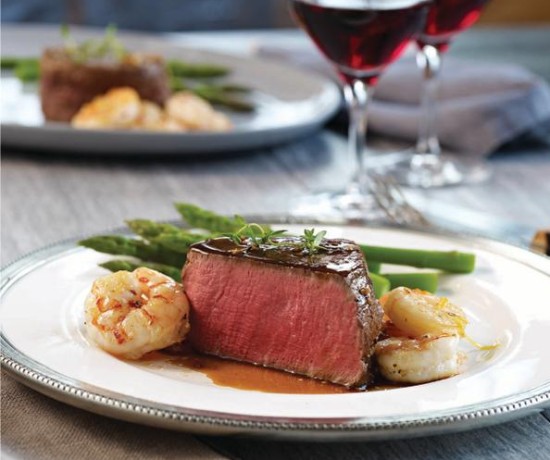 Filet Mignon, Shrimp, Asparagus & Hollandaise – Surf & Turf!
Pacific Northwest and Alaska Fishermen and Boaters, Meat Lovers: Try This Recipe: Brought to you by Salty Dog Maritime Marketing: Filet Mignon, Pacific Northwest Shrimp, Asparagus & Hollandaise. This recipe for Filet Mignon with Shrimp, Asparagus and Hollandaise Sauce is a true feast and the best of both words- land and sea. The only work this savory recipe involves is preparing the Cocktail Shrimp, and seasoning the Filet Mignons with your seasoning of choice (if any) before cooking. Then, simply top the shrimp with the Asparagus covered in Hollandaise Sauce and you have a well-balanced and delectable meal.
Ingredients
2 5 oz. Filet Mignon steaks
Steak seasoning to taste
8 Cocktail Shrimp, prepared
6oz Asparagus
Hollandaise Sauce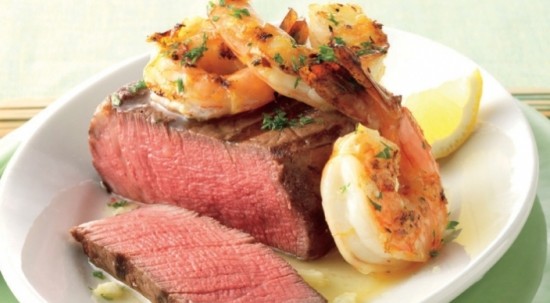 Preparing the Meal
Remove tails from shrimp and butterfly by slicing lengthwise almost in half and saute or boil until done.
Season Filet Mignons with desired seasoning. Cook to desired doneness.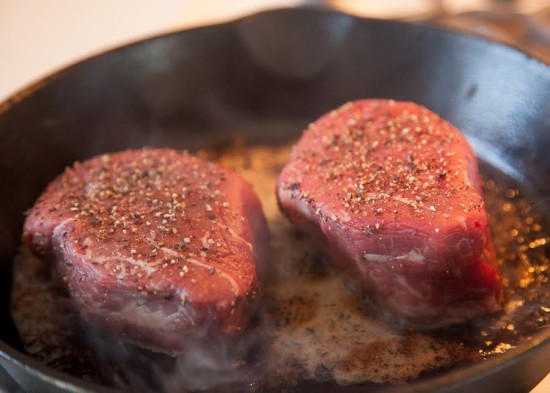 Pan-Searing is Often Recommended for Great Filet Mignon
Prepare asparagus by boiling for ~6 minutes depending on thickness
Using a sharp knife, carefully cut asparagus in half crosswise.
Plate cooked Filet Mignons and lay shrimp on top of steaks.
Spoon hot asparagus and hollandaise sauce on top of shrimp and serve.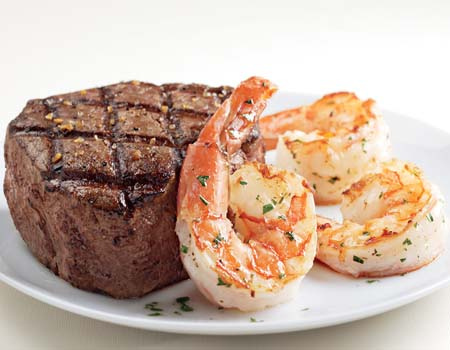 PNW to AK Boaters & Fishermen, Try This Recipe!
Hungry Fishermen & NW Boaters: ENJOY!