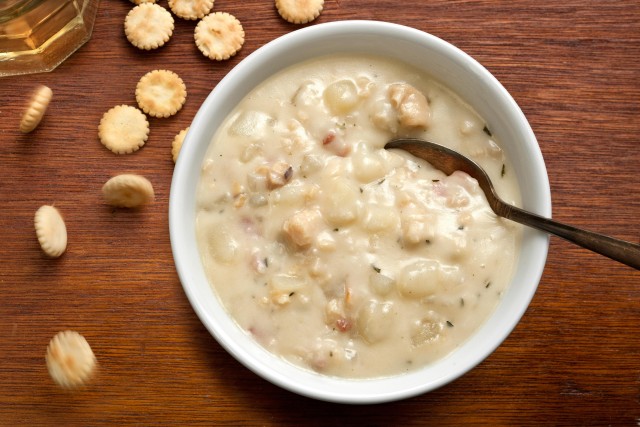 Boaters, Try This Recipe – New England Clam Chowder
Boaters, try this recipe: clam chowder plus homemade croutons.  If you've ever had clam chowder, you're probably a fan. It's perhaps the ultimate comfort food of the sea, combining cream & clams with spices and vegetables. From Ivar's to many locally made and served varieties, clam chowder is as much a staple of the Pacific Northwest as it is one of New England and the rest of the Atlantic Northeast. Many enjoy it with oyster crackers, but this recipe also includes directions for making your own mix-in in the form of homemade seasoned croutons. If you love it with crackers but haven't tried croutons, try this recipe today!
Ingredients
2 tablespoons unsalted butter
1 medium onion, finely diced
2 celery stalks (reserve tender leaves) trimmed, quartered lengthwise, then sliced into 1/4-inch pieces
3 tablespoons all-purpose flour
2 cups chicken or vegetable stock
2 (10-ounce) cans chopped clams in juice
1 cup heavy cream
2 bay leaves
1 pound Idaho potatoes, cut into 1/2- inch cubes
Salt and freshly ground black pepper
Pan Toasted Croutons:
2 to 3 tablespoons unsalted butter
1/2 baguette, cut into 1-inch cubes
3 tablespoons freshly chopped flat-leaf parsley
Salt and freshly ground black pepper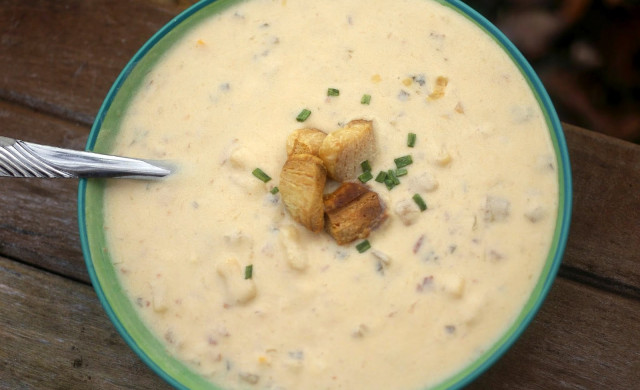 Preparing the Meal:
Heat the butter in a large pot over medium-high heat.
Add the onion and celery and saute until softened, mixing often. Stir in the flour to distribute evenly.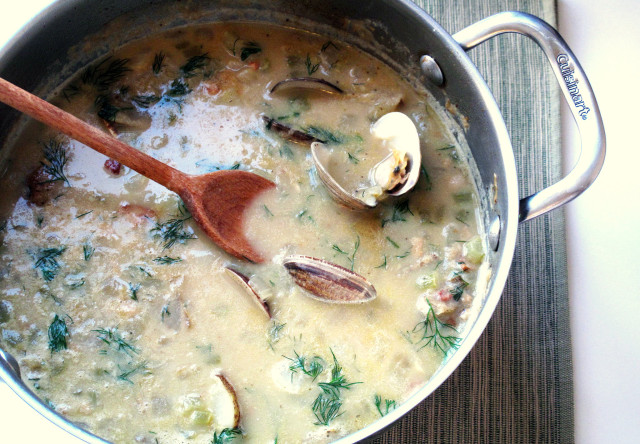 Distribute Flour Evenly
Add the stock, juice from 2 cans of chopped clams (reserve clams), cream, bay leaves, and potatoes and stir to combine.
Bring to a simmer, stirring consistently (the mixture will thicken), then reduce the heat to medium-low and cook 20 minutes, stirring often, until the potatoes are nice and tender.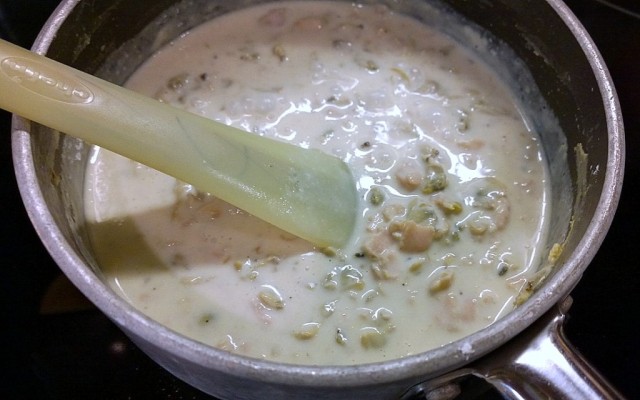 Stir Often Until Potatoes Are Tender
Add clams and season to taste with salt and pepper, cook until clams are just firm, another 2 minutes.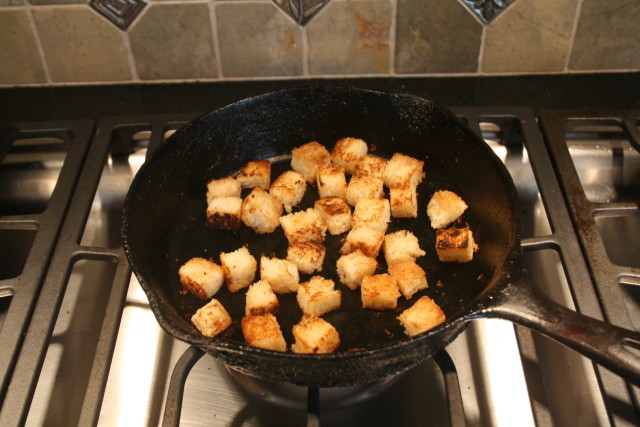 Preparing the Croutons:
Melt the butter in a large skillet and toss the bread cubes in the butter until browned and toasted, about 2 to 3 minutes. Add parsley and season with salt and pepper.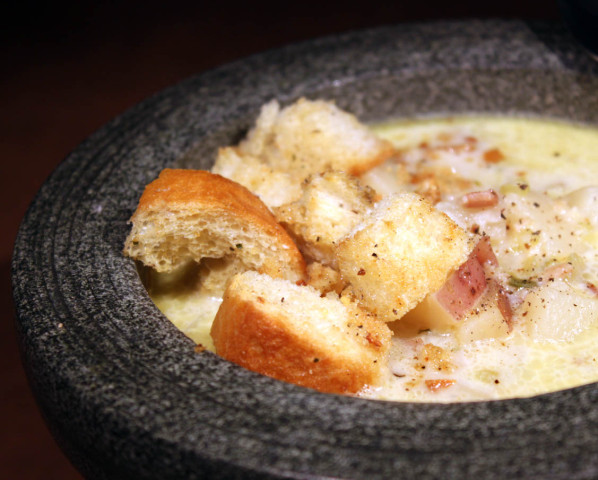 Boaters, Try This Recipe!