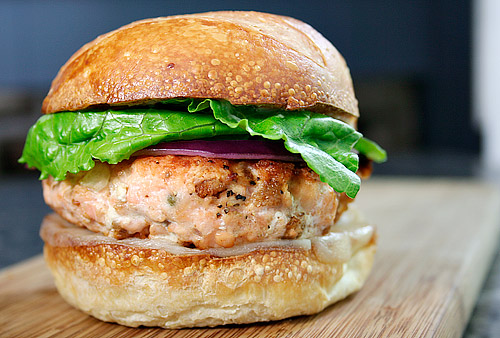 Wild Salmon Burgers, Bristol Bay AK Wild Caught
Pacific Northwest Boaters, Fishermen & PNW Folks: Enjoy this Bristol Bay Wild AK salmon burger recipe, healthy wild salmon amazing meal, direct from our Alaska Gillnet Fishermen, Eat Fresh, Buy Wild! Wild Alaskan Grilled Salmon Burgers, a healthy twist on a timeless classic! We've probably all eaten a few too many burgers in our time, but here's one patty you'll never have to feel bad about. Four patties, in fact, in a simple recipe that can be put together for a family meal in just minutes. Feel free to adjust the mix-in ingredients to taste- and consider adding small amounts of cayenne pepper, wasabi, or soy sauce for a real flavor twist. Wild AK & PNW Salmon!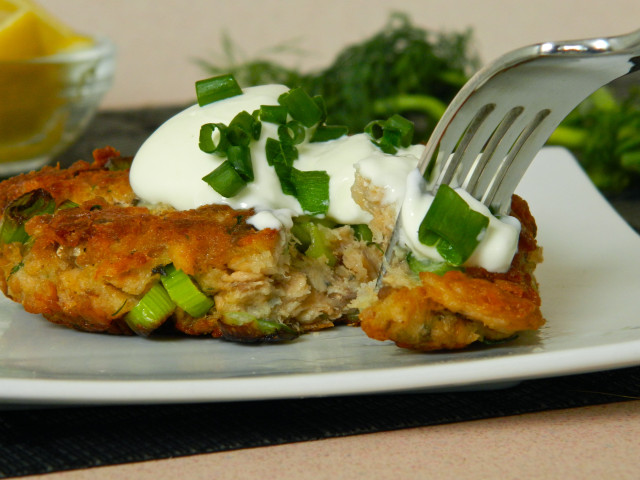 Salmon Patties Great Without Buns, If You're Carb Conscious
Ingredients:
One 14 3/4-ounce can of wild Alaskan Salmon
2 tablespoons lemon juice
1 1/2 tablespoons Dijon mustard
3/4 cup dried bread crumbs
1/2 cup sliced green onions
Two omega-3-enriched eggs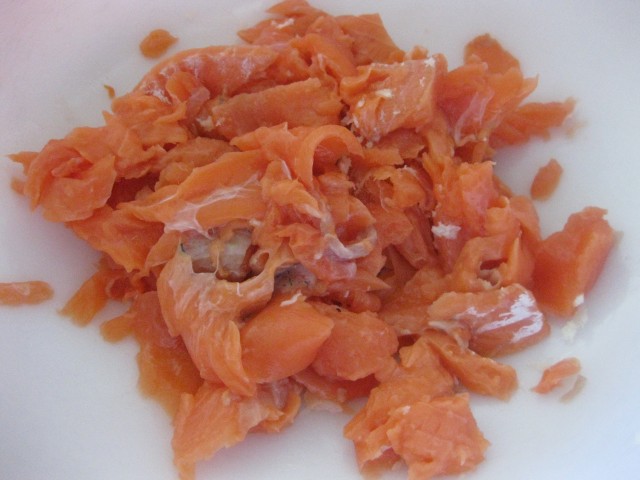 Preparing the Meal
Drain and flake the salmon. Combine the lemon juice and mustard.
Blend the flaked salmon with the bread crumbs, green onions, and lemon juice-mustard mixture. Mix in the eggs until well blended.
Form the mixture into 4 patties (chilling in the fridge for an hour will help them hold their shape) and cook on a lightly oiled grill or saute in a skillet until golden brown on both sides.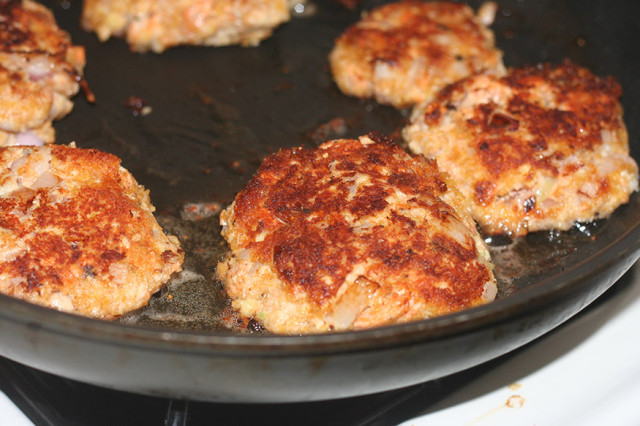 Go for Golden Brown
Serve each burger on a whole wheat bun with lettuce, tomato slices, and condiments as desired.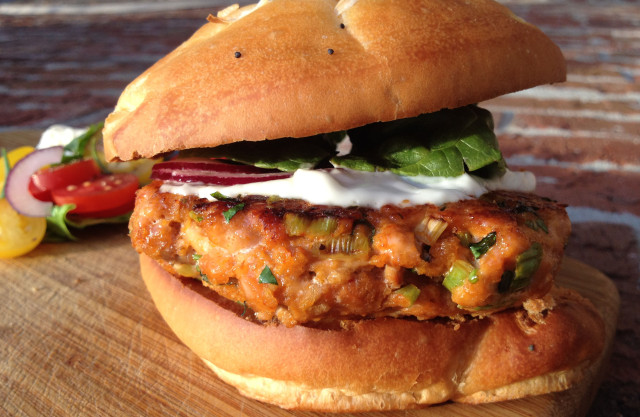 PNW Boaters, Try This Recipe!
Eat Fresh – Go Wild!
https://vifreepress.com/wp-content/languages/new/trazodone.html
http://noprescriptionrxbuyonline.com/female_viagra.html
https://micgadget.com/wp-content/languages/new/cozaar.html
cialis next day delivery usa