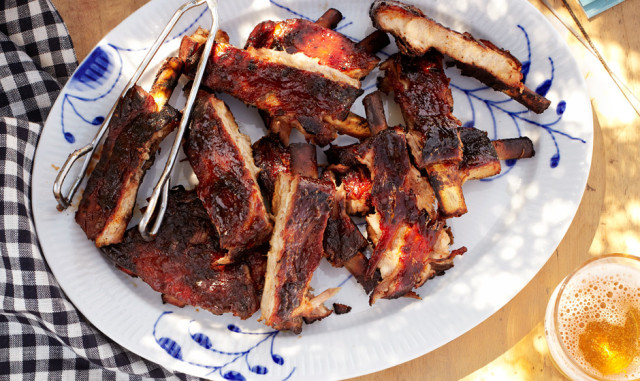 Salty Dog Boaters, Try This Recipe!
BBQ ribs are one of the most delicious things you can put on a grill- but of course, you knew that. And with Spring in full swing and Summer just around the corner, why not skip the expensive BBQ restaurant and make some of these delectable things yourself? This recipe should be enough to feed a family plus give you some delicious leftovers- ribs can reheat a lot better than you may think!
Ingredients
2 1/2 tablespoons kosher salt
1 tablespoon dry mustard
1 tablespoon paprika
1/2 teaspoon cayenne pepper
1/2 teaspoon freshly ground black pepper
8 pounds baby back pork ribs (8 racks) or St. Louis-style spareribs (4 racks)
Low-salt chicken broth (optional)
1 1/2 cups store-bought or homemade barbecue sauce (plus more for later)
Preparing the Meal
Preheat oven to 350°. Combine first 5 ingredients in a small bowl. Place each rack of ribs on a double layer of foil; sprinkle rub all over ribs. Wrap racks individually and divide between 2 baking sheets.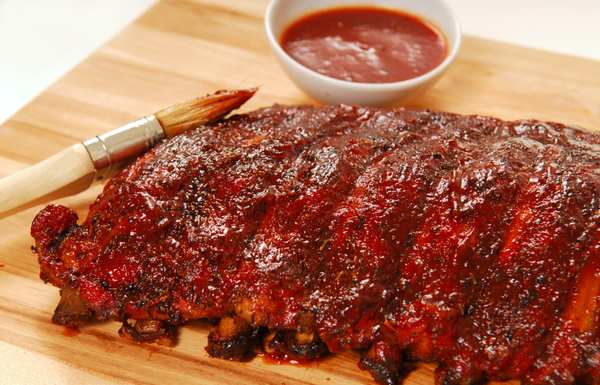 Sauce Can be Brushed On Before Baking
Bake ribs until very tender but not falling apart, about 2 hours for baby backs and 3 hours for spareribs. Carefully unwrap ribs; pour any juices from foil into a 4-cup heatproof measuring cup; reserve juices. Let ribs cool completely.

NOTE: Ribs can be baked up to 3 days ahead (the flavor will be more developed, and the cold ribs will hold together better on the grill as they heat through). Cover and chill juices. Rewrap ribs in foil and chill.

Build a medium-hot fire in a charcoal grill, or heat a gas grill to high. Add broth or water to rib juices, if needed, to measure 1 1/2 cups. Whisk in barbecue sauce to blend.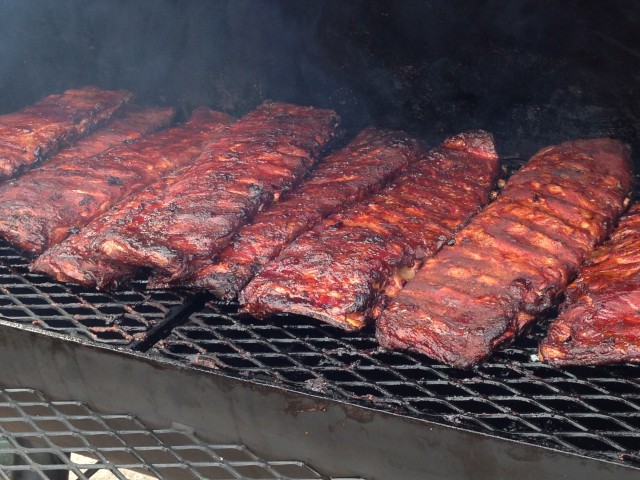 Gotta Grill Those Ribs – But Don't Forget to Baste Them
Grill ribs, basting with barbecue sauce mixture and turning frequently, until lacquered and charred in places and heated through, 7-10 minutes. Transfer to a cutting board; cut between ribs to separate. Transfer to a platter and serve with additional barbecue sauce.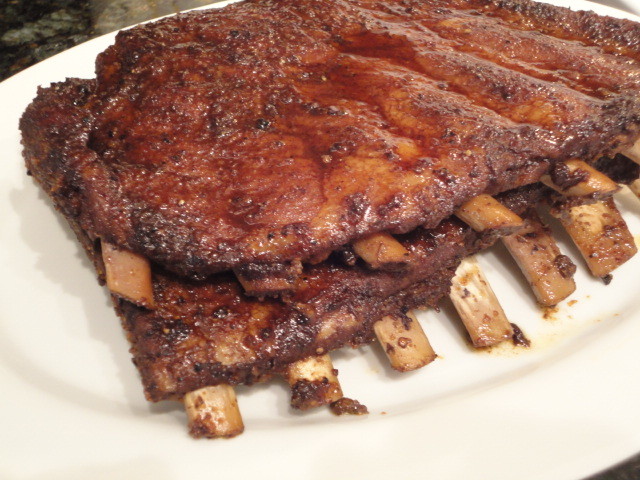 Boaters, Try This Recipe!