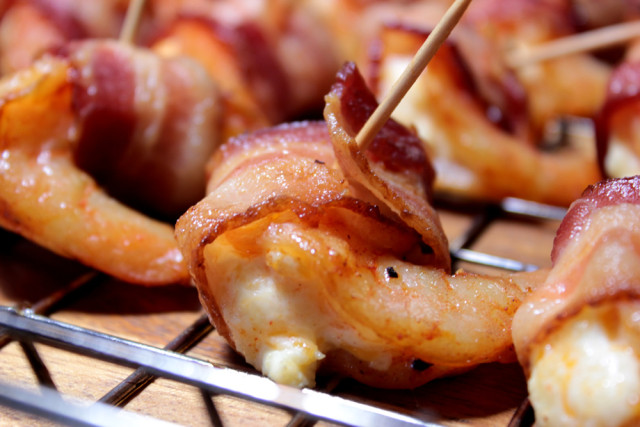 Salty Dog Summer Boaters, Bacon Wrapped Shrimp & Scallops
PNW & AK Summer-Time Cruising and Fishing Is Finally Here, Enjoy Bacon Wrapped Scallops & Shrimp, Try this, Shrimp, Scallops & Bacon. An ultimate trifecta of flavor, and even better when mixed together. While it seems virtually everything these days from salads to ice cream has an option to be served with bacon, there's nothing quite like a time-tested classic. Wrapping shrimp or scallops in bacon is exactly that, a classic, as it truly marries the best of surf and turf into one delicious & easy to enjoy package. This particular recipe kicks things up a notch with the addition of Alouette-brand spreadable cheeses, which should be available in your local grocer's specialty cheese section. If in doubt, choose the closest (or most tasty sounding) spreadable cheese available.
Ingredients
1 (6 1/2 ounce) packages Alouette peppercorn parmesan cheese or 1 (6 1/2 ounce) packages Alouette garlic & herbs spreadable cheese
24 slices bacon
12 large sea scallops
12 shrimp, peeled and deveined
3 tablespoons chopped scallions or 3 tablespoons chives
24 toothpicks
Bacon & more….  Preparing the Meal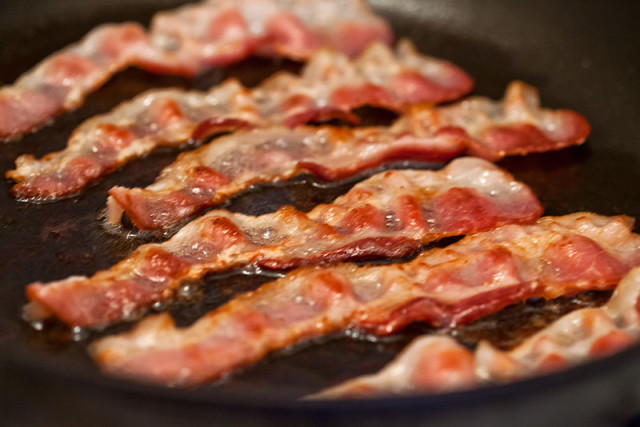 Don't Overcrisp the Bacon
Heat a sauté pan over medium-high heat for 5 minutes. Fry bacon strips on each side for 1 minute until almost crisp, but still pliable.
Set bacon aside onto a paper towel. Drain grease from pan.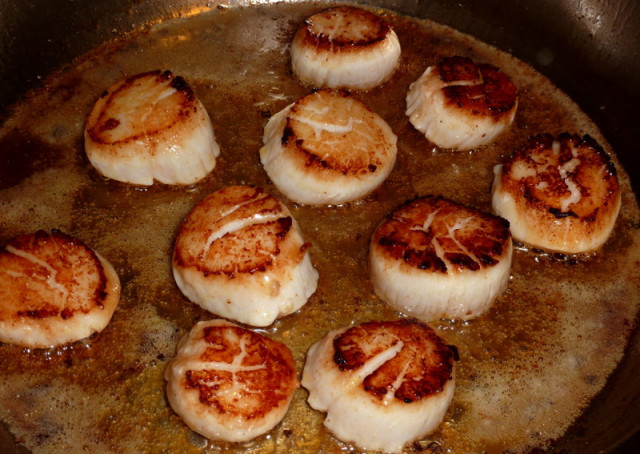 Caramelize Your Scallops
In the same sauté pan over medium-high heat, sear scallops on both sides for 2 ½-3 minutes until caramelized on top, or opaque. Set aside.
Sauté the shrimp in a sauté pan over medium high heat for 2-3 minutes. Set aside.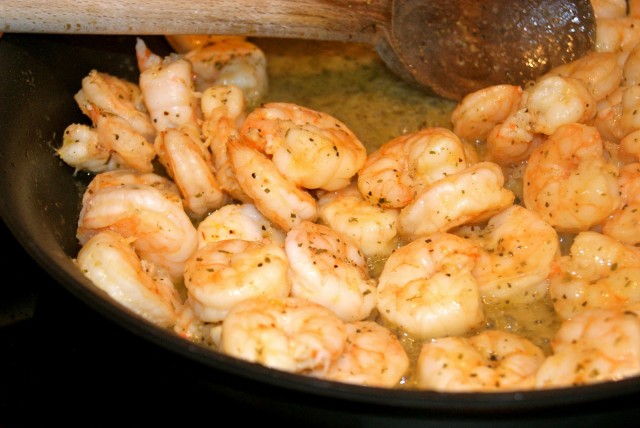 Shrimp Should Saute In Just a Few Minutes
Spread each bacon strip with 1/2 tablespoons of Alouette. Wrap the Alouette-covered bacon around the side of the scallop.
Skewer with a toothpick and arrange on a platter. Wrap each shrimp also with the Alouette covered bacon and skewer with a toothpick.
Sprinkle with chopped scallions and serve immediately.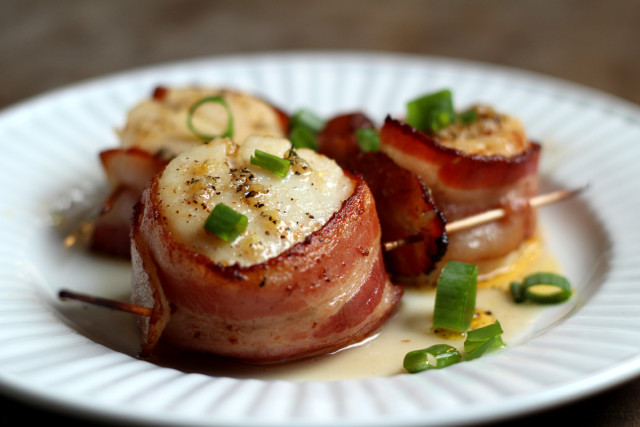 PNW & AK Salty Dog Boaters, Try This Recipe!
GO BOATING – BE SAFE!
Clomid no Prescription
http://buywithoutprescriptionrxonline.com/strattera.html
Buy Lexapro online