Bristol Bay, Alaska Commercial Salmon Fishing General Information: to fishermen, processors, tenders, set-netters for those concerning the 2017 Bristol Bay salmon season. Note the general framework for management of each of the five major districts and the 2017 salmon forecast for fishermen and fish runs.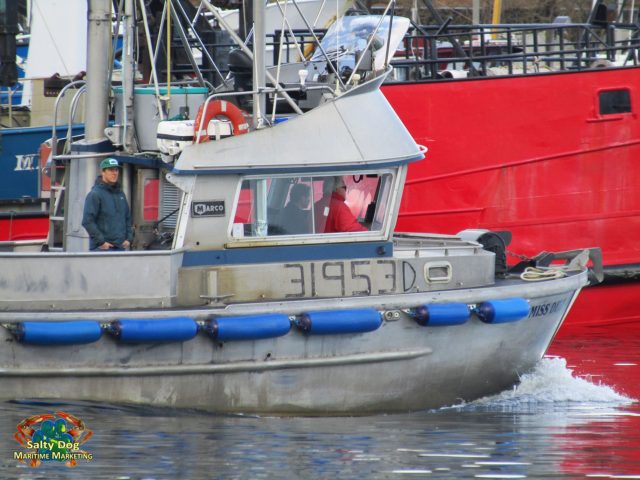 Per usual standing by for: during the season, Bristol Bay salmon fishing announcements are broadcast on marine VHF Channel 07A. Current fishing announcements are aired on local radio stations, KAKN and KDLG. As conditions in the fishery change for most current information – fishermen should stand by at regular announcement times: 9:00 a.m, 12:00 noon, 3:00 p.m, 6:00 p.m, and 8:00 p.m, unless otherwise stated and announced. Information is also available via telephone; for eastside fisheries: Naknek-Kvichak, Egegik, and Ugashik, dial 246-INFO # – 4636, for westside fisheries – Nushagak and Togiak – dial # 842-5226.
Fishermen make a note of office hours at the Dillingham fish and game office – in 2017 they will be 8:00 a.m. to 5:00 p.m. Monday – Friday from June 1st to June 16th,  and again beginning Monday July 24th. From June 17 – July 16th weekday office hours will be the same as above, but weekend office hours will be from 8:00 a.m. until 12:00 noon. In King Salmon the office hours are: June 1 to June 16 and after July 17th, 8:00 a.m. to 12:00 p.m, and 1:00 p.m. to 4:30 p.m, closed on weekends. From June 17 to July 16, 8:00 a.m. to 4:30 p.m. 7 days per week will be the open run.
District Registration Cards:
Set gillnet permit holders are only required to fill out and return set net registration cards if they fish in the Nushagak District.
Drift gillnet permit holders must fill out and return district registration cards prior to commercial fishing in any district in Bristol Bay.
District registration cards will be available at the Anchorage, King Salmon, and Dillingham offices beginning May 1.
NOTE: In addition, PDF files of district registration cards are posted on the ADF&G Bristol Bay homepage and can be printed, completed, mailed to the address on the printout, or submitted to Anchorage, King Salmon, or Dillingham office personnel. Best of luck salmon season 2017!
Original Photography By: Salty Boating News, Salty Dog Maritime Marketing, Salty Sea Chick, PNW to AK Commercial Marine Traffic Pulse With The Source On Who Runs Up & Down Hill, Salty Dog Lab Lookout, On Stand-by-to-Stand-by! Inquiry: boating@saltydogfishingnews.com God Bless our fishermen, fisherwomen and their families on land and at sea! May ya'll have an amazing & safe, Bristol Bay Salmon Season! – From the girl who 'painted and muraled' every building on Trident South Side, Go Naknek & the good old times at the PIT, South Naknek! Your crazy bright painter, Salty Dog Salty Sea Gal! Go Fishermen!
Eat Fresh – Buy Wild!
Best of Luck Bristol Bay, AK Fishermen!