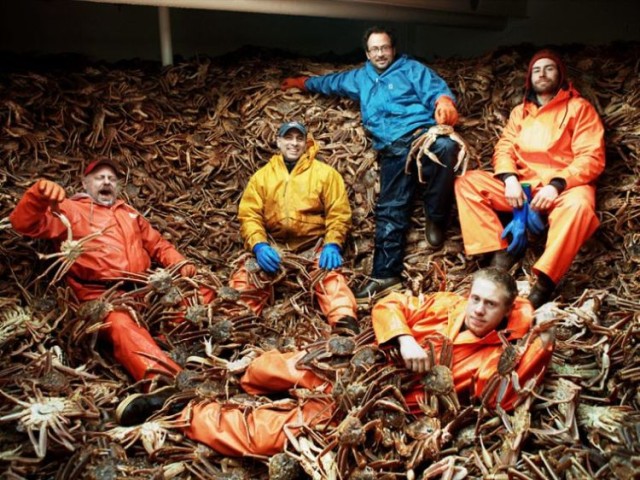 King Crab – The Deadliest Catch
Alaskan king crab fishing, Alaska Bering Sea Crabbing, as you may know, is carried out during the fall months in the waters off the coast of Alaska and the Aleutian Islands. The commercial harvest is performed during a very short season, and the catch is shipped worldwide. Alaskan crab fishing is very dangerous, and the fatality rate among the fishermen is about 80 times the fatality rate of the average worker. It is suggested that, on average, one crab fisherman dies weekly during the seasons.
Thankfully, you don't need to worry about losing your fingers to enjoy king crab. Unless you live near a crabbing community that will you get fresh, raw crab legs, king crab Legs are already cooked when you purchase them. King crab legs are cooked on the fishing boats or immediately upon landfall to preserve freshness- typically, the crab is caught, cooked, then blast frozen to preserve its fresh taste. Because of this, king crab need only to be adequately heated before eating.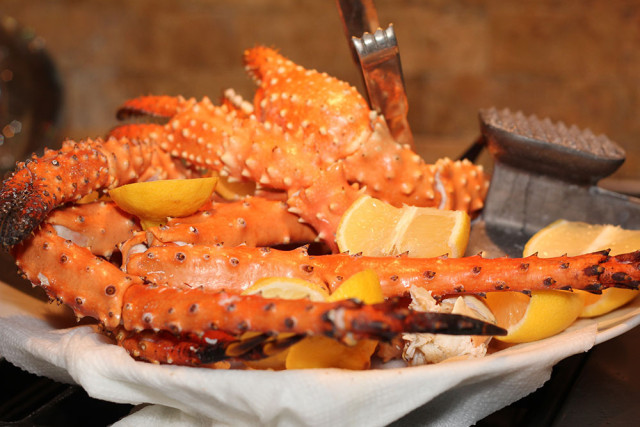 Decadent King Crab Legs Are Perfect for Any Gathering
When purchasing king crab legs, expect to purchase 8 ounces to 1 pound per person. It is recommended that crab legs thaw overnight in your refrigerator. If you are in a hurry, king crab can be thawed under cold running water. If you place them on a rack in a watertight container, they can also drain while they are defrosting. Thawed crab legs can be maintained in the refrigerator for two days, but should be cooked as soon as they have been defrosted if possible.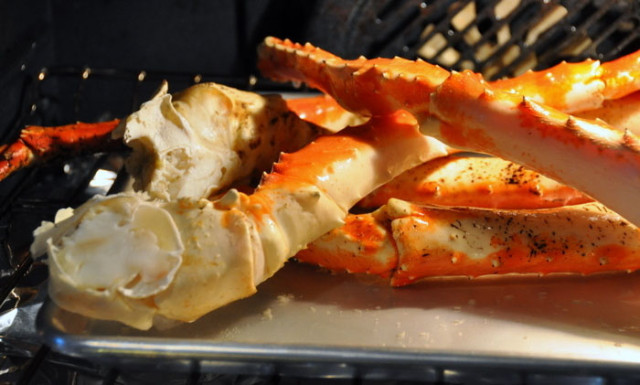 Preparing Perfect King Crab Legs:
Steam Preparation: Let the water in the bottom of the steamer pot come to a boil, then add the crab legs in the steamer and cover. The crabs will be heated through when you can smell them. Pick one up with a tong and touch the meaty part just to be sure that it is, indeed, warm. The best way to get at the meat is to use scissors. Kitchen shears that come with knife sets can be used, but you can buy one at any kitchen supply store too. Just break the crab apart at the obvious places and then cut down the middle.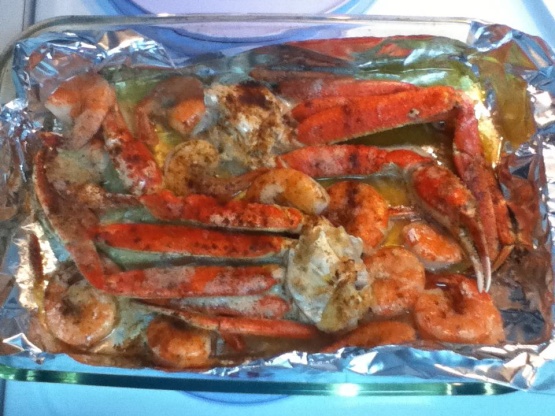 Baking Crab Legs
Oven Preparation: Arrange in shallow baking pan. Add just enough hot water to fill pan 1/8 inch deep. Cover tightly with aluminum foil. Bake at 350 degrees F. until just heated through, approximately 7 to 10 minutes.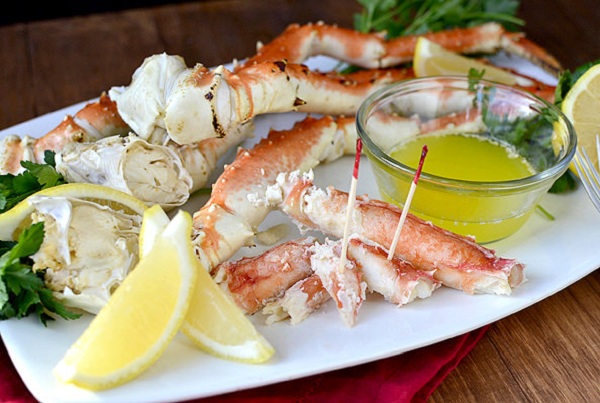 King Crab Served Cold With Clarified Butter
Serving Cold: Defrost at room temperature for a crab salad or serve cold with Hollandaise Sauce or Clarified Butter.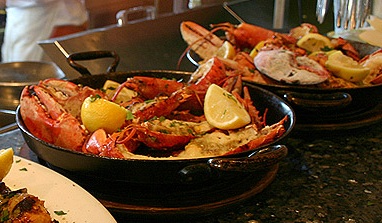 Taverna Opa's Steamed King Crab Legs Recipe:
Recipe and photo from the Taverna Opa Restaurant in Fort Lauderdale, FL.
Ingredients:
2 tablespoons minced garlic
3 cups (24 ounces) fish stock
1 teaspoon salt
1 teaspoon freshly-ground black pepper
2 1/2 pounds cooked and chilled King Crab legs and claws, cracked and legs cut in half crosswise
1/2 cup 80-proof vodka, room temperature
Preparing the Meal:
Melt butter in a large skillet with cover over medium heat. Add garlic and cook 1 1/2 minutes, until aromatic; do not let it burn. Add stock, salt, pepper and crab legs. Cover and simmer 6 minutes.
This may have to be done in batches if they don't all fit into the pan at one time. If done in batches, remove the heated legs from the pan and keep them warm until all are heated through. If done in batches, repeat until all are heated.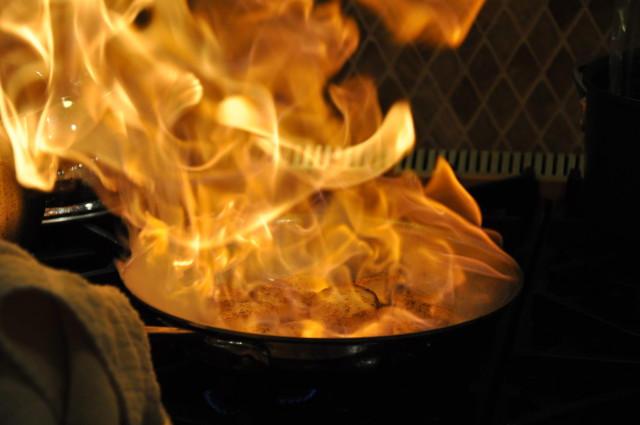 Watch that Flambe!
When the last batch of crab legs are heated in the pan, remove cover, and reduce heat to medium high. Add the vodka around the sides of the pan and let the vodka warm. Ignite the vodka with a match.
Once the flame subsides, serve crab legs with pan juices over them, and enjoy with sides of your choice! Vegetables such as zucchini are always a great option.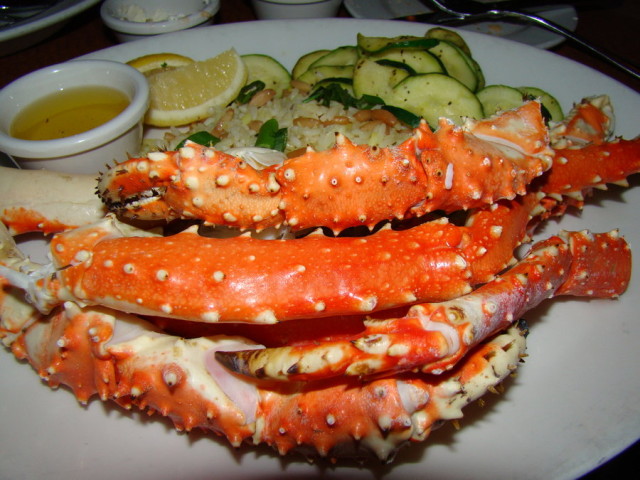 Boaters, Try This Recipe!
EAT FRESH – BUY WILD!