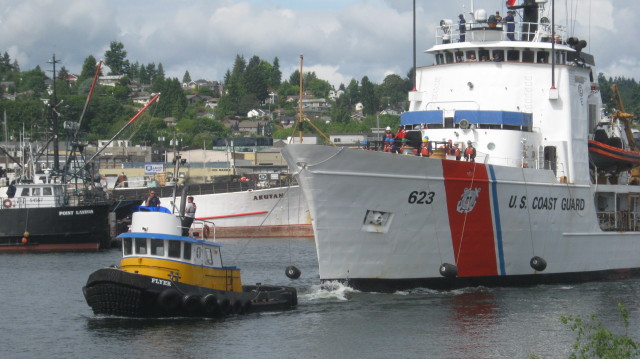 U.S. COAST GUARD, THE NATIONAL OCEANIC AND ATMOSPHERIC ADMINISTRATION AND THE U.S. ARMY CORPS OF ENGINEERS TO HOLD PUBLIC DISCUSSIONS ON NAVIGATIONAL AID TECHNOLOGY AND THE FUTURE OF AMERICA'S WATERWAYS
WASHINGTON — The U.S. Coast Guard, along with the National Oceanic and Atmospheric Administration and the U.S. Army Corps of Engineers, will hold nationwide public discussions on navigational aid technology and how it will affect the future of America's waterways.
All Northwest Boaters are Invited and Encouraged to Attend:
Date:   June 3, 2014 –  Location:  Seattle Public Library, Seattle, WA
For Details Visit:  http://www.uscgnews.com/go/doc/4007/2156686/
The Future of Navigation-21st Century Waterways public listening sessions will be held in several locations across the country and will provide venues for open communications between various federal agencies and U.S. Maritime Transportation System stakeholders to discuss the joint federal agency initiative to use modern technology to support a safer, more efficient, more secure and environmentally-sound Marine Transportation System.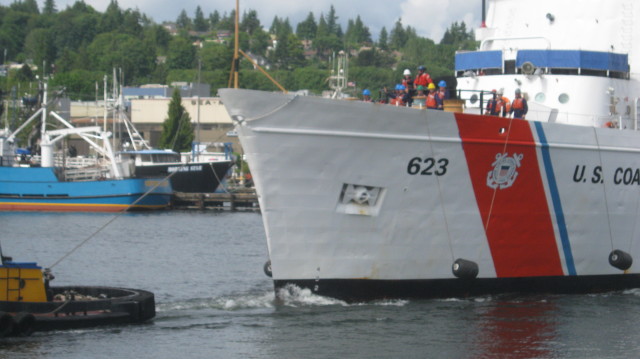 These listening sessions will provide the maritime community — both professional and recreational mariners — and waterways stakeholders an opportunity beyond traditional venues to express their emerging needs for navigational information and service delivery systems necessary to improve the safety and efficiency of transits on the nation's waterways.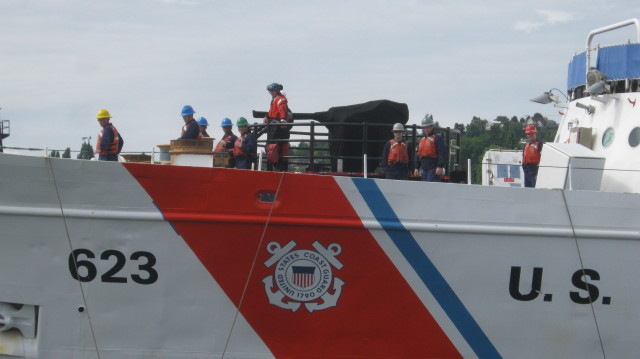 Here's the complete list of public meetings about this critical issue:
May 1: Prospector Hotel, Juneau, Alaska

May 7: 1350 Port of New Orleans Place, New Orleans, La.

May 19: Harborview Center, Honolulu, Hawaii

May 22: Renaissance Hotel & Waterfront Conference Center, Portsmouth, Va.

May 22: Embassy Suites, 110 SE 17th St., Ft. Lauderdale, Fla.

June 3: Seattle Public Library, Seattle, Wash.

June 3: Volpe Center, Cambridge, Mass.

June 10: U.S. Customs House, New York City, N.Y.

June 12: DoubleTree Hotel, Port Huron, Mich.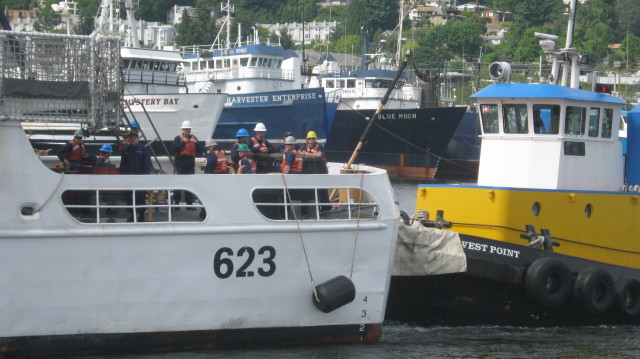 Western Towboat Company gives USCG a push & pull!
Traditional physical aids such as buoys, beacons and lighthouses will largely be phased out. As time goes on, these aids may no longer be physically present in the water or on land. Instead, the new AIS ATON will appear on electronic charts and ECDIS via AIS.  The new era of non-physical, electronically produced aids to navigation (ATONs) is coming upon us, as the new AIS ATON is being tested and deployed already throughout the world.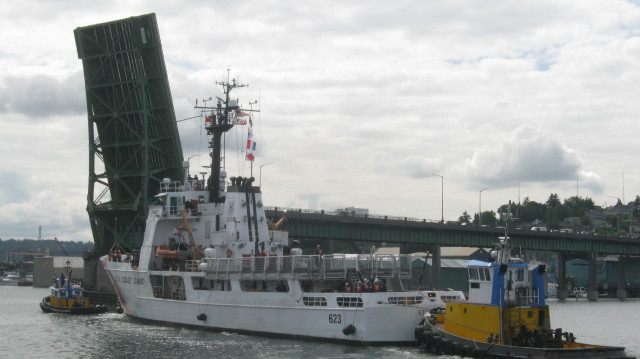 AIS, which stands for Automatic Identification System, is a communication protocol used worldwide. It enables boaters to receive automatic tracking information used for identifying and locating vessels by electronically exchanging data with other nearby vessels, AIS base stations, satellites and aids to navigation.
While this sounds great on paper, there are serious concerns. Over-reliance on electronics for navigation can be a dangerous game, especially if the vessel lacks auxiliary systems for power and navigation. In other words, if your boat goes dark… you're in the dark. And that's not even accounting for if, or perhaps more accurately when, the ATONs lose power, fail or otherwise stop working correctly. Too much reliance on electronics for navigation, especially if a vessel is not fitted with redundancy of the equipment and back-up power, could be dangerous, especially if virtual ATONs disappear when power is lost or a sole electronic navigation system crashes.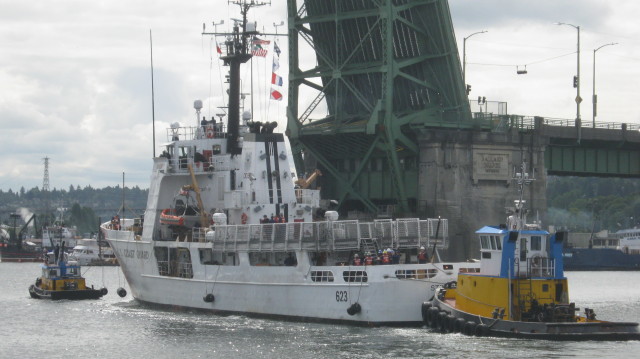 USCG tow by Western Towboat Company, Seattle Ship Canal, Under the Ballard Bridge
Commercial boating has been primarily what the development of these electronic aids has focused on, and that's a big part of the controversy. Smaller vessels, pleasure boaters, and the like tend to not keep their equipment up to date (or redundant) compared to the commercial sector. The vast majority don't even have the equipment to detect virtual ATONs, and the expense of the equipment to do so is often significant.
Boaters who lack ECDIS or a radar overlay will not be able to properly utilize AIS ATON markers. Further complicating things, not all radar equipment displays this information in the same way. Perhaps most frighteningly, there have already been instances of hackers altering AIS ATON signals. This suggests the security of the standard isn't exactly up to standards, so to speak, and this means their signals could be altered maliciously- resulting in the ATONs leading vessels astray from their path or worse.
All Northwest Boaters are Invited and Encouraged to Attend: With our 16 ft. plus massive tides, extreme weather conditions and massive storms these cut backs are very alarming for all NW boaters!  We look forward to seeing you June 3rd!  Boaters, let your voice be heard!
Date:   June 3, 2014 –  Location:  Seattle Public Library, Seattle, WA
For Details Visit:  http://www.uscgnews.com/go/doc/4007/2156686/
 http://www.uscgnews.com/go/doc/4007/2156686/