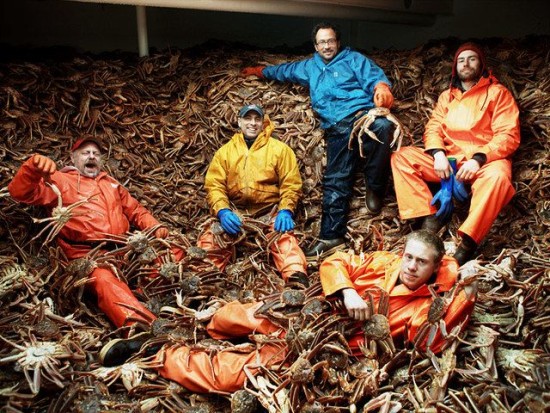 King Crab – From Deadliest Catch to Tastiest Catch
Crabbing in the Puget Sound is still one of the most popular fisheries.  Nearly every year, sport fisheries catch more than 1 million pounds of dungeness crab in pots and crab ring nets. Deadliest Catch, AK Bering Sea Crabbers, Season 12 is more popular than ever:  Who knew it would last this long?! NW Salty Dog Boaters, Try This Recipe: King Crab prepared your way. Alaska Bering Sea Crabbers, fishing just finished up.  Most boats are now in their home port getting ready for summer salmon tender season.  Crab 4 ways: This one is more method than actual recipe. The goal is to get the crab hot without drying it out. In reality, it's really, really easy. The key is to keep them immersed in liquid. King Crab legs are often at their best when served simply: hot with a side of melted butter for dipping.
There are about 121 species of the prickly, cold water King Crab scrambling around in the seas. Three are most commonly used for food: the flavorful red king crab, blue king crab, and the more mild golden king crab. As with most seafood, there are fishing requirements. In the U.S., we catch King Crab up in Alaska. Alaska's largest harvest takes place in Bristol Bay, where the King Crab population is abundant and healthy.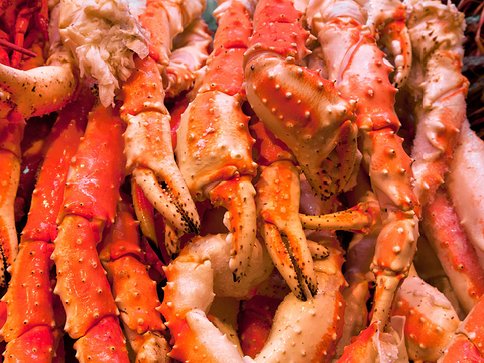 4 ways to cook King Crab
Since most King Crab is already cooked when it comes to market, all you have to do is reheat it. This generally takes 5-10 minutes, depending on how you heat it. Here are 4 methods to try:
Steamed—Fill a large pot about 1/3 full with water. Bring it to a boil. Put the crab legs in a colander over the boiling water. Put a lid on the pot to steam them to heat them up. This will take about 10 minutes.
Boiled—Bring a large pot of water to boil. Knock the heat down so that the water holds a simmer. Drop in your crab legs. Simmer for 5-7 minutes. Remove from the water, drain, and serve.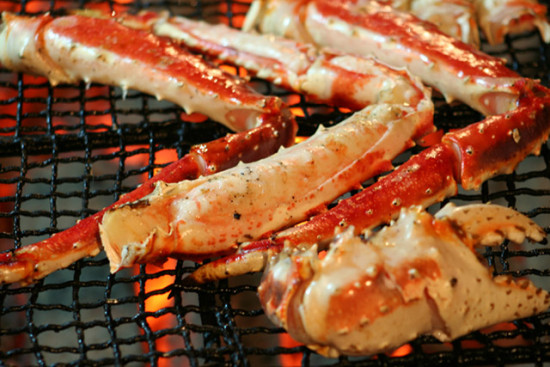 Brush Legs With Oil Before Grilling
Grilled—Brush your legs with oil (to keep them from sticking). Grill for 5 minutes on each side on a 325 degree grill.
Baked— Baking is a great way to make King Crab legs for a crowd. The legs can be pretty big, so if you have more than a few of them, they can be hard to fit in even the largest stock pot.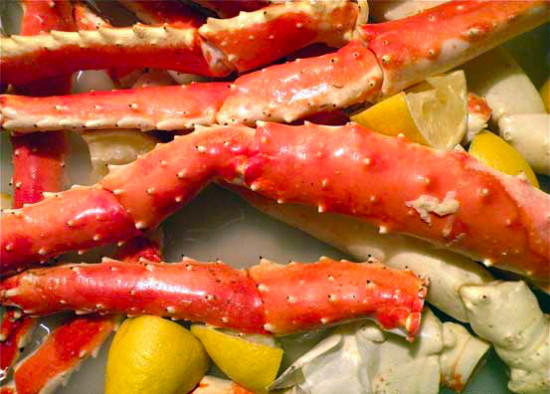 Make Sure the Water You Add to the Pan is Hot
Preheat your oven to 350 degrees. Put the crab legs on a sheet pan. Squeeze a lemon or two over the legs. Add just enough hot water to cover the bottom of the pan. Wrap the entire pan in foil. You want a fairly tight seal to keep the steam in.
Pop the pan into your preheated, 350-degree oven. Bake for about 10 minutes, until heated through. When done, pull the pan out of the oven, give the legs a quick test for temperature, and there you go!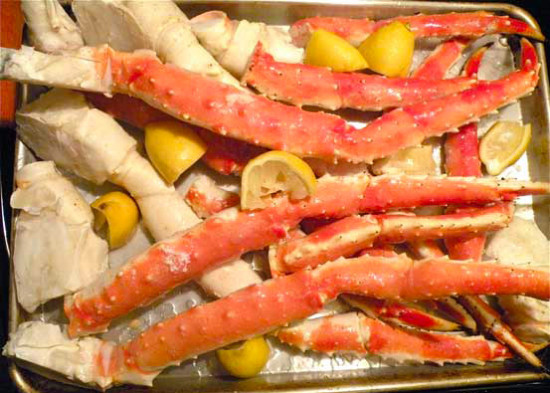 Enjoy Your Feast of Alaskan King Crab!
You just made King Crab.  Transfer to a platter. Serve with loads of melted butter for dipping. Be sure to put out a few lobster/nut crackers. You'll need them to get into some parts of those shells!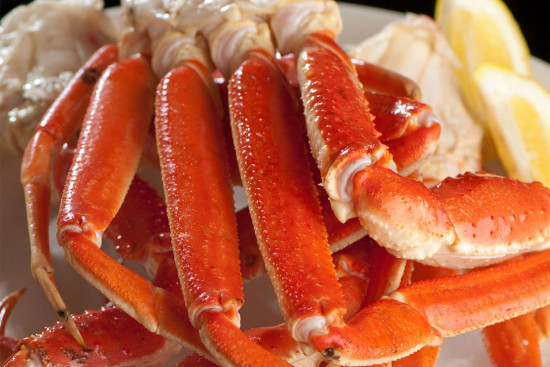 Boaters, Try This Recipe!
Buy Fresh – Eat Wild!!!