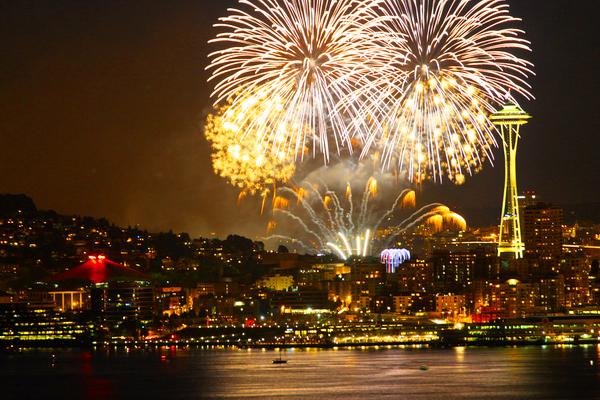 Here Comes the Boom – Top July 4th Hot Spots in Seattle, WA
If you're a Northwest boater near Seattle, WA, there's plenty of  amazing options for watching fireworks this year. Seafair 2015's fireworks celebration is undoubtedly one of the best- and there's about a million ways to get to it. The Seafair Summer Fourth concludes with a fantastic fireworks show,  starting around 10 PM and lasting about 20 minutes. Keep your eyes peeled for skydivers at twilight before the fireworks start! Western Display Fireworks is a fourth generation family-owned business the puts out the finest in pyrotechnic productions. With over 60 years of experience, Western Display Fireworks are the oldest and largest aerial display company in the Northwest and are a part of hundreds of celebrations annually. The fireworks are fully choreographed to the Seafair Summer Fourth musical score, utilizing cutting edge technology, embracing in crowd favorites like the weeping willow fireworks.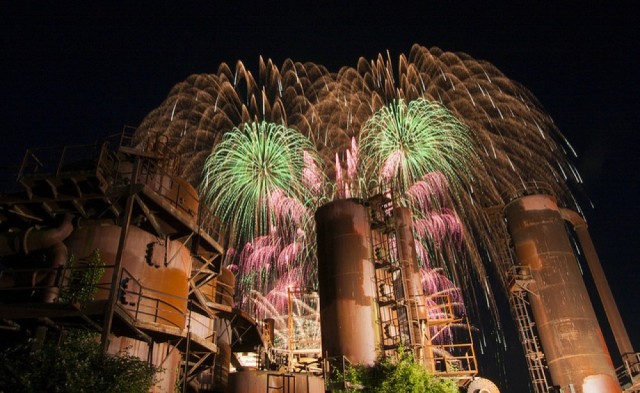 Fireworks at Gas Works Park
Gas Works Park on Lake Union in Wallingford is one great place to watch these fireworks, with All-American games, festival-style food booths, interactive exhibits and live entertainment awaiting you at the Seafair Summer Fourth! The park will open at noon to the public and will close after the fireworks show, around 11 p.m. Kids are welcome to participate in all-American games by the entertainment stage that include Hula Hoop Contests, Pie Eating Contests, Sack Races and more. Those 21 and over can enjoy a beverage in the Beer Garden and listen to live bands and other programming throughout the day. Watch out for incredible skydivers during the day and at twilight before the fireworks! The evening will culminate with an awe-inspiring fireworks show to celebrate the U.S.A.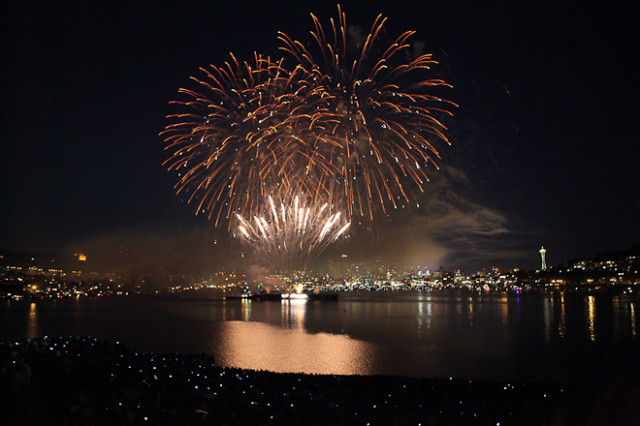 Fourth of July at Lake Union Park
If Gasworks isn't your thing, visit Lake Union Park for a rocking entertainment stage, bustling beer garden and food vendors galore. This area will feature a large display by the Air National Guard, where attendees can check out large military vehicles and other equipment. Fireworks light the night sky to conclude this magical day of red, white and blue fun! Lake Union itself is also open to boaters, so if you'd prefer keeping to the comfort of your 78′ Selene yacht, that's a great option too! Just be sure to drive extra careful, as visibility can be a bit smoky after the show- and keep an eye out for anyone who might have celebrated their Independence a little too hard with their favorite beer in hand, too. Safety first!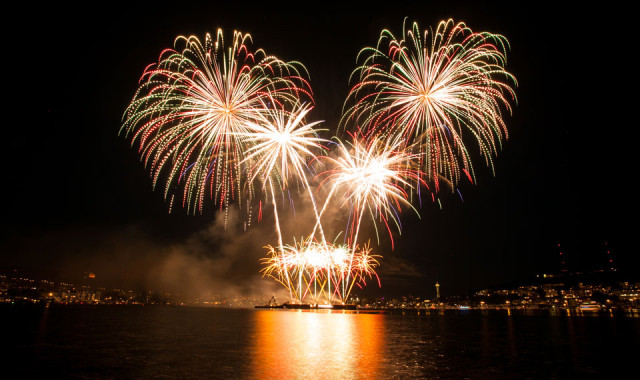 Consider Chartering a Fourth of July Fireworks Cruise!
And if you'd prefer to leave the driving to someone else but still want to watch the fireworks on the water, consider the Fourth of July Fireworks Cruise from Argosy Cruises. You will be able to relax and enjoy a summer evening on the water, as your Captain positions the yacht for a front-row view of Seattle's dazzling fireworks show.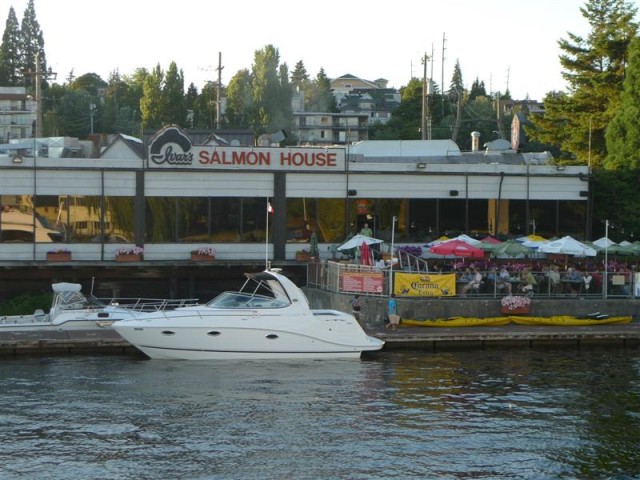 Dock & Dine & Watch the Show at Ivar's Salmon House!
If you'd prefer a more relaxing environment for fireworks viewing aside from just sitting in front of the TV as KIRO 7 covers them live, consider Ivar's Salmon House on Lake Union. It's dock & dine friendly, so you can bring your boat right up to the docks and then stop in for some of the best Northwest seafood in one of the best Northwest restaurants. Whichever way you choose to celebrate, be safe, have fun, and celebrate this great country! Hopefully we'll be seeing a few of you out there on Lake Union, so be sure to wave!