Sea Hawk Paints, Boat Bottom Paint, Premium Anti-Fouling and Ablative Marine Coatings: Announces their new authorized distributor is West Marine. Sea Hawk Paints is the world's leading premium nautical coating provider, by welcoming West Marine as its newest authorized distributor servicing the company's wholesale customers via West Marine Pro business-to-business division, retail consumers at select West Marine store locations, and DIY customers online. West Marine will provide its customers with Sea Hawk's comprehensive line-up of premium quality antifouling paint and primer marine coating products.

"West Marine is the ideal addition to the Sea Hawk family of distributors," said Erik Norrie, Sea Hawk CEO. "As one of the world's largest purveyors of marine products, West Marine has the geographic reach to provide customers looking for premium quality marine coating products with just-in-time availability of a wide assortment of Sea Hawk antifouling paints and primers," Norrie added.
At West Marine each person has a unique connection to the water. At West Marine, westmarine.com NASDAQ: WMAR – their knowledge, enthusiasm and products prepare people for 'Waterlife' adventurers that foster that connection and explore their passions. With more than 250 West Marine stores located in 38 states and Puerto Rico and an Ecommerce website reaching domestic, international and professional customers, West Marine is recognized as a leading 'Waterlife' Outfitter for power boat cruisers, sailors, anglers and paddle sports enthusiasts. Since first opening its doors in 1968, West Marine Associates continue to share the same love for the water as its customers and provide helpful advice on the gear and gadgets they need to be safe and have fun.

Sea Hawk Paints is family owned and operated and proud to be American made and also known as a trendsetter of marine bottom paints and New Nautical Coatings. The Sea Hawk brand was established in 1978, they are dedicated to bringing only the highest quality products and customer satisfaction to today's mariner. New Nautical Coatings is family owned and operated with a commitment to excellence. It provides a wide array of application specific marine coating products that include antifouling systems, primers, solvents, and resins. Now offering innovative products globally, the Sea Hawk brand has enjoyed unprecedented growth and continues to grow as its products become more in demand worldwide. Sea Hawk paints are made with care and attention to every detail, with quality that lasts.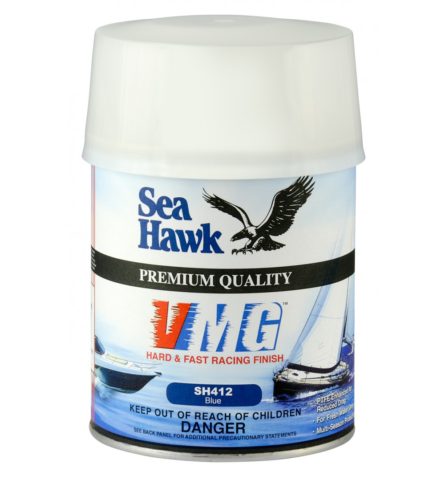 Sea Hawk Paints, New Authorized Distributor is West Marine, Sea Hawk's Comprehensive Line of Premium Quality Antifouling Paint and Primer Marine Coating Products – Tips from Tony, Sea Hawks Paint West Coast Source for Commercial Fishing Boats and Fisheries, Work Boats, Superyachts, Mega Yachts, Motor Yachts and Sail Boats.
Safe Boating To All! 
PNW to AK Seafood, Eat Fresh, Buy Wild!