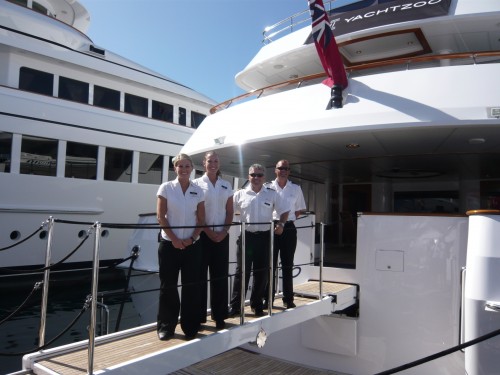 Superyacht Crew Agent Specialist
Serving Superyacht Owners, Captains & Crew – Worldwide!
Fort Lauderdale FL is the hot spot for Superyacht crew to fly into town – and with a few days to a few weeks land a job on a superyacht.  17th Street in Fort Lauderdale is the super street of crew agent shops.  Nothing takes the wind out of Superyacht Owners, Crew & Captain's sails faster, than high turn-over of crew.  At Nautic Crew International they take the time, not yours to make sure they understand the full scope of each request. They truly listen to requests; they will not swamp you with dozens of resumes.  Captains know the feeling of drowning in the flood of resumes; this won't happen at with Nautic Crew International.  They believe in quality not quantity.  You will be presented the most qualified applications with realistic skills that are in synch with your vessel specific needs.
Nautic Crew International sets itself apart from all the other Superyacht crew agencies, they are not in a race to get hundreds of resumes on your desk that you have to wade through and find the right fit. They take care of the vetting and look closely at the culture of the vessel and the composition of the crew. If this sounds too good to be true; then find out if the 'proof is in the pudding' – use Nautic Crew the next time your filling a position on your yacht.  You will be pleasantly surprised with the outcome and results.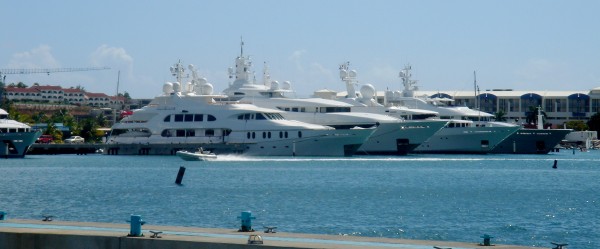 SUPERYACHT:  Top # 8 Areas of Emphasis  
Nautic Crew in the recruitment realm – listed below: Based on Seasoned 1st hand experience!
Communicating consistently with you – requesting feedback on candidates selected
Select and vet only 1-3 candidates that best suit your criteria
Verify licenses and tickets
Personally Interview candidates where ever possible. Nautic Crew will see how they present themselves and ask relative career and goal preferences
Source candidates worldwide
Perform background tests at your request
Offer profile and personality tests for potential crew members – Hire slowly, Fire fast.
Offer a 6 month warranty on any permanently crew placed
"The 'magic' is created by a crew that is in harmony and focused on creating the best experience, we will always endeavor to match our candidates with your requests and take into consideration the team that already exists. We want to promote longevity and stability because we know that it is time-consuming and costly to hire, train and then lose a crew member that is unqualified or a poor fit for the job, not mention the effect on the morale of the crew.  At Nautic Crew International we pride ourselves on taking the time to listen and understand the needs of Owners, Captains and Crew of the Luxury Superyacht Industry . We know that your time is valuable and we are committed to finding the 'stars' for you," describes Linda.
Nautic Crew headquarters in Fort Lauderdale, Florida; they have capabilities to place crew on both coasts of the USA and Globally. Linda & Darryl Leathart are owners since 2008 with an extensive background in the Superyacht industry.  Linda was a Chief Stewardess and Darryl, Head Chef on yachts. Being disillusioned by the quality and quantity of resumes sent through to them as heads of departments they decided that they should try to offer something that everybody says they do.  Their aim is to deliver good quality people who make a difference. Linda and Darryl have grown their business every year and with the amount of returning clients it gives them great satisfaction that they have been able to make a difference on their yachts.
The combination of Linda's administrative, hospitality and yachting background serve her clients well. Her mission is to provide a service that enables Captains and Owners to enjoy peace of mind and to not only understand what type of crew member would fit best with their team but to screen candidates to ensure quality crew are presented. Linda has a degree in Business Administration and before leaving South Africa she owned and operated a successful hospitality operation. Her travels led her to be employed at the Holiday Inn in Grand Cayman and CIBC Bank and Trust as a Corporate Administrator. Her last shore based job before being introduced to the yachting industry was as a Manager at the Ritz-Carlton Hotel Company.
Darryl, who has worked in the hospitality industry since 1980 and been on the water since 1986, he brings a wealth of experience to every crew placement. From serving as a chef on luxury yachts and owning a restaurant to mastering the intricacies of running 5 star hotels, he understands the value of catering to employees as well as customers. He holds a degree in Hospitality and Catering Hotel Management from London.
"We deal with the best candidates in the industry whether you are starting out or are a seasoned professional. We want crew that have drive and enthusiasm, an optimistic attitude and a willingness to serve others. We want to provide the most talented individuals to the industry and not just fill a job order. We want to put you with the crew that is best suited to you and achieving your dream job.  Once we locate a position that measures up to your needs we will put you forward, making certain that we communicate with you throughout the process and making you aware of the Owner/Captains' concerns. Ultimately we will advise you whether we think the match will in fact be a mutually beneficial one and in an environment that inspires and motivates you," says Darryl.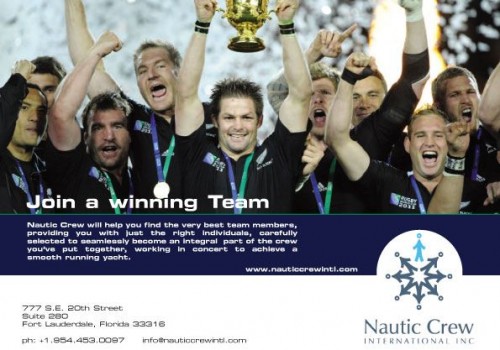 Nautic Crew International – Testimonials:
"Who do you call when you have been asked to take over a boat that has had several Captain's in the last year? The answer is Darryl and Linda of Nautic Crew, Ft Lauderdale who are both long-term yacht crew and know the requirements and listen to what you as a Captain want. The Owner recently complimented me on the quality and stability of the crew this season and Nautic Crew have been a big part of that."  Steve  Rodda, Captain
"Thank you Linda and Nautic Crew for being such a fantastic crew agency. Not only did you place me on Princess Mariana as chief stewardess, a job that I have thoroughly enjoyed for the past 2 years, but you have also consistently provided me with top class candidates when I have been looking for new stewardesses. I really appreciate that you take the time to listen to exactly what I am looking for in new crew and to carefully select crew which you think are appropriate to forward on to me. You have really been a pleasure to work with these past few years. Thank you for your help and support."  Laura Lander, Chief Stewardess   
Nautic Crew – Superyacht Crew Details – Visit:   www.nauticcrewintl.com