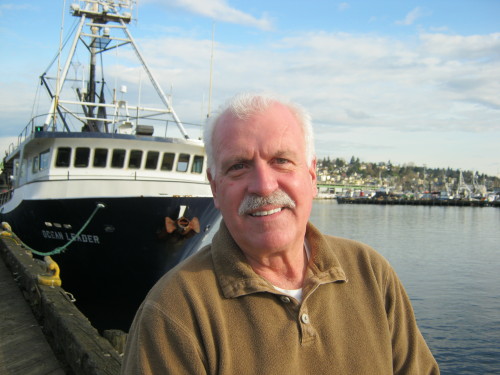 Pacific Northwest Captain Charlie Johnson has been running boats for over 35 years. He has brought a boat through the Panama Canal 22 times.  "I was an iron worker after I got out of  high school,  and there was a little lull in 1974 – 75. I always wanted to work on yachts so I went down to Shilshole. I saw this big yacht sitting there, so I knocked on the hull to see if they wanted a deck hand – I kind of B.S.'d my way in there a little bit.  He hired me; the guy that owned the boat was John Davidson, the guy who did the show Hollywood Squares.  A few weeks later, Bob Hope chartered the boat. I was the deck hand, and we went up to Canada and then up to Sydney… we tied up to John Wayne's Boat, which was kind of cool.  Then we finished up that charter, and we headed down to L.A. The captain quit and the owner made me captain, so that's how I ended up running my first boat" as Charlie describes how he got into boating.
"Next, I started bringing boats from Florida to California; smaller boats 50 – 60 footers.   Then in the early days of 1979 – 80, I got a job running a Sport Fisher out of Cabo, Mexico for a few years.  Then I had a chance to put together another boat from FL back to CA, then I took it back. Then I met some people who were building a boat, and they asked if I was interested in running their 111 ft. boat and could help build it.  So next I knew, I was running that project; that's how I ended up back in the NW.  After that boat was built we took it up to Canada and Alaska; then I took that around to Florida.  Then they decided to build a 132 footer, so I came back to the NW again to help with that project – it took about a year.  Then I took that boat back to Florida," says Charlie – he goes on to describe his even more of his many runs from west coast to east and back again.  With those under his belt as well as his many trips throughout the Mediterranean and Europe, Charlie is clearly a seasoned salty dog!
These next comments from Charlie start with laughs and memories of his past crew experiences over the years throughout the world:  "As Superyacht Captain, the biggest challenge for a Captain who is running a big boat is dealing with crew.  They have to live together and work together; sometimes it clicks and works out, and sometimes the dynamics don't always work.  A lot of times I have had to bring grown-ups/crew together; I sit them down and say – 'you said this to him, she said this to you – you apologize to him, you apologize to her….'  It's really a lesson in dealing with human psychology; I'm like the father.  If you find somebody who is always having problems with the other crew you eventually just have to let them go. I try to work it out – I try to coach them, but people are who they are."
It is true that different regions have different mindsets and priorities. Charlie shares his first hand superyacht experience: "The west coast captains and owners tend to be a bit more relaxed. There are a handful of professional yacht captains up here, and I know all of them.  East coast captains are kind-of uptight but professional.  Europe is very uptight, and they are into the uniform crew change three times a day; but that's what owners and people who charter the yacht are paying for.  I have done a lot of chartering; on both coasts, it's a lot of fun.  Generally the people who charter yachts are very nice, and they like to go do stuff which is a lot of fun – they want to go and see things.  Its hard work, but it's a good crew experience."
Being a NW Native, of course the Pacific Northwest is one of Charlie's favorite places for cruising.   "After boating all around the world, I am back to my roots.  The beauty is amazing – it sure isn't our warm water; but we have tons of anchorages and flat clam water the San Juan Islands, Sunshine Coast, Desolation Sound, Canada, and Alaska.  People can cruise during the day and anchor up at night; and that's why the boating is so good around here!  Every place is different we have a lot of destinations in protected water – usually," says Charlie a 1600 ton seasoned licensed captain.
When Charlie was asked what is next on the horizon his comment was, "I'd love to get on another big yacht and help people cruise in the Pacific Northwest or I wouldn't mind getting on a new build project again or a refit project; heck I'll go anywhere in the world."
For Details Contact:
captaincharlie01@gmail.com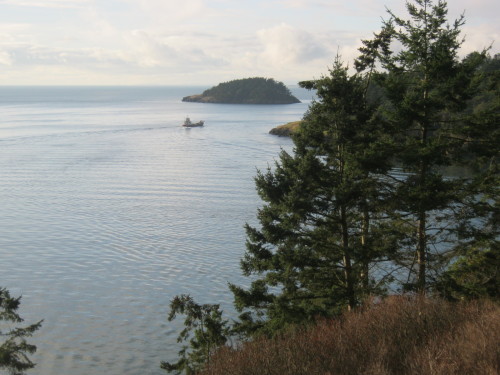 Pacific Northwest – Endless Cruising Grounds!
Captain Charlie's Advice to crew who want to get into the Superyacht Market is simple:   "Try to get a job as a deck hand; and work your way up."