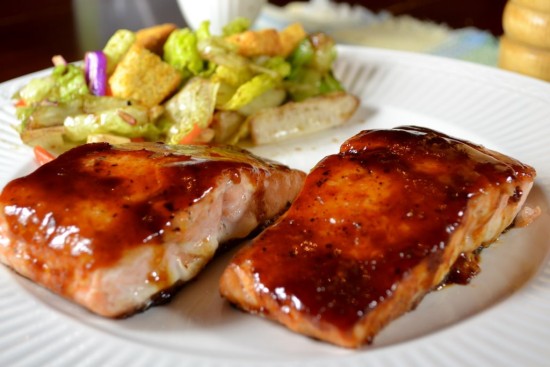 Grilled Wild Alaska Salmon – Fire Up the Grill and Enjoy
Boaters, try this recipe: Grilled Wild Alaska Salmon. Alaska is thousands of miles away from large sources of pollution that can contaminate the human food supply in other parts of the world. These distances, combined with the earth's patterns of circulation of water and air, help to ensure that Alaska's own waters are among the cleanest worldwide. Wild-caught Alaska salmon, whitefish varieties and shellfish mature at a natural pace, and swim freely in the pristine waters off Alaska's rugged 34,000-mile coastline.  You'll be able to taste the difference!
Ingredients
2 tablespoons butter
2 tablespoons brown sugar
1 to 2 garlic cloves, minced
1 tablespoon lemon juice
2 teaspoons soy sauce
1/2 teaspoon pepper
4 – 6 oz, 1 inch thick salmon steaks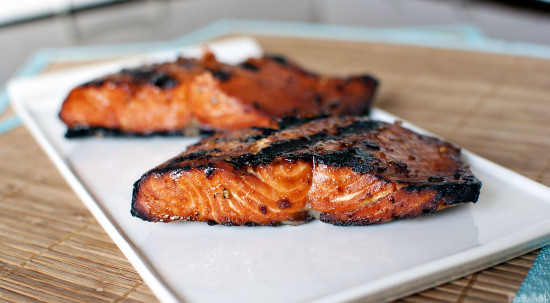 Preparing the Meal
In a small saucepan, combine the first six ingredients. Cook and stir until sugar is dissolved.
Meanwhile, grill salmon, covered, over medium-hot heat for 5 minutes.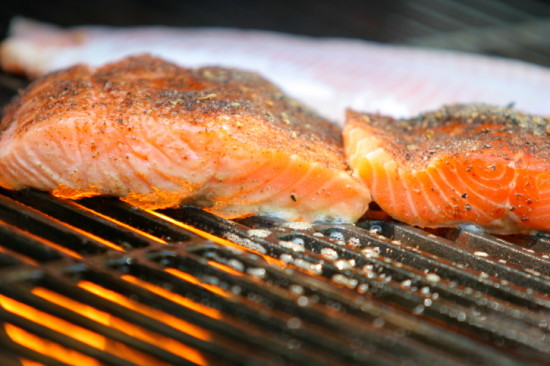 Cook Salmon on One Side for 5 Minutes, Then Turn & Baste
Turn salmon; baste with the butter sauce.
Grill 7-9 minutes longer, turning and basting occasionally, or until the salmon flakes easily with a fork.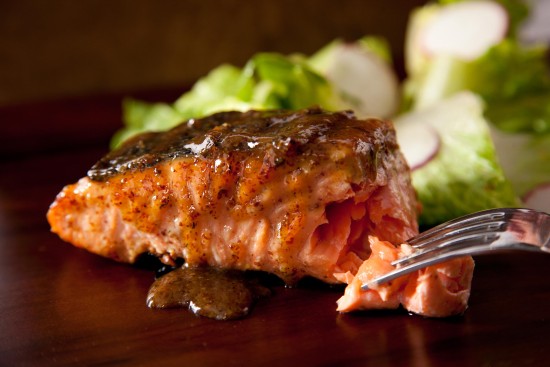 Boaters, Try This Recipe!